File this one in Geek Dating Strategy…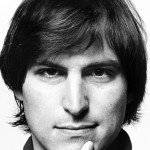 If you're not one to follow online dating trends like us you may not realize that 2013 was a big year for Geek dating sites. Actually the geek dating niche really exploded the past few years. We are not really sure spurred the madness but suddenly all the latest wanted there very own Steve Jobs.
Along with being a geek though typically comes a high level of intelligence and these days the vast majority of geeks who know a thing or two about programming also land some pretty healthy salaries as well. Perhaps it's a combination of successful people with a unique personalities. As we close out 2013 here are some geeky and funny dating pickup lines that you may want to steer clear of. 🙂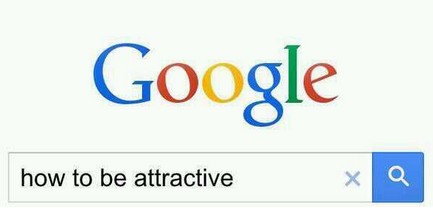 Below are 20 funny and creative pick-up lines for all you geeks and nerds. Use at your own discretion, just don't hack my server like Crash & Burn if it goes wrong…
1. Your skin must be created for a game, because Ubisoft!
2. You have amazing #C0D9D9 (light blue) eyes.
3. You know, they say us Web Developers have talented fingers.
4. You must work at Ubuntu, because you give me hot streamlined services
5. You look sharper than my Alienware.
6. I got a Quad Core, wanna try it out?
7. I would dedicate all my servers to you.
8. You must have hacked Google, every time I submit a search all results direct me to you.
9. Wanna play chess? You can be Queen and show me all your Knight moves.
10. You must play Quidditch because you're a keeper.
11. I could spend a Millennium in your Falcon.
12. Want to come play with my Wookie, you can be Princess Leia.
13. My Final Fantasy now involves getting to know you.
14. Shall I stick my graphics card in your video slot?
15. Are you Pikachu, because you're shockingly cute.
16. If you were a Demintor I would become a criminal just so you would kiss me.
17. Don't worry, AVG said I'm virus clean.
18. Damn, you're so hot, you should have a personal heat sink!
19. I am the Dungeon Master, are you my Elf?
20. If you have dungeons, I have the Dragons.
Don't forget to check out our Geek dating site reviews…. yes they are a project  in the works still but will sharpen out pencils and add more sites to this list soon!
Not into geek dating sites? No sweat, try the largest dating site with this free trial.
P.S. In case you are not a regular reader, remember we are just days away from the Golden Heart Awards for the best dating site for 2014 being announced. (If you visited that link before December 15th 2013 that page will be blank.)  Check out the nominations page here.
Comments
comments