Christian Filipina dating site reviews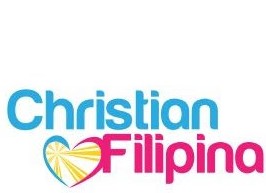 Introduction and history of site
Christianfilipina.com is the premium website when it comes to dating Filipina ladies. The website offers a wide range of services to (Western) guys that are out to find that one special Filipina lady. The site was founded in 2009 and has since become a huge success.
Christian Filipina Amount of members
Christianfilipina.com currently has over 100,000 members that check out the site on a daily basis. Other sources state that this member amount has increased to 110,000 in the meanwhile.
Christian Filipina dating site features
Christianfilipina.com offers you several features for the monthly plan that you can engage in. You can create a free profile, browse profiles, send and receive e-mails, see who is online at that very moment and you get to see who has viewed your profile. You furthermore will be able to do advanced searches, block members, show new members, engage in the mobile site and keep a favorite's list. Dating articles are available for those who feel the need to read them.
Cost for members
The monthly costs of Christianfilipina.com are $17.00.
Corporate Info / Contact info:
The company is based on Hawaii and was founded by a Filipina-American couple. Some contact information:
Telephone number: 1-800-578-1469
Mailing Address:
Christian Filipina
Box 455
Honomu, HI 96728
Legal Street Address:
Christian Filipina
475 Kinoole St
Hilo, HI 96720
Concluding comments as far as our impression of this site:
Christianfilipina seems to offer a wonderful site if you're in the market of finding a Filipina wife or English husband who happens to be Christian. The site fills up this niche perfectly with the branding as well. We were impressed with sincere profiles of Filipina women offered on their site showing in real life that they are in fact producing tangible results!
Make sure to share your own reviews of Christian Filipina by clicking on our leave a review button below.
Comments
comments