The Independent is reporting today that Cupid PLC maybe shopping around a few of its online dating sites. Those rumored to potentially be part of a deal include flirt.com and be naughty.com. Here is the original story.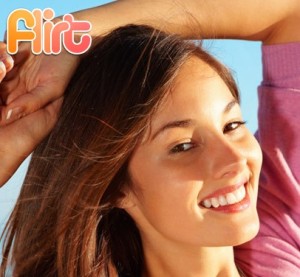 Our take: Out of the two sites we see more traffic to our dating reviews site from BeNaughty.com but Flirt.com at least in our view has more of a future as the brand itself is really very powerful and memorable. It evokes fun and the very essence of casual dating. It's just a natural fit for online dating.
However, as far as the sites current trajectory, this dating site is nowhere near the list of the top 15 largest dating sites as there really has not been a big marketing push for this site either. At least not one that we have noticed.
BeNaughty.com on the other hand seems to have wained in popularity a bit as their has been stiff competition in the adult dating niche. (You can read our adult dating reviews here)
Also cupid.com, at least in this outsiders opinion Cupid PLC seems to have really over-emphasized mobile dating apps and not really gotten the traction they must have hoped for. (…but that is just one webmasters opinion.)
Early this year we also read other reports of a possible sale after accusations were floated that this co. maybe using fake profiles to bring in members. Really though, this is not a huge news story because the truth is that this practice has become rather commonplace with online dating sites. The difference here maybe that, if that did happen, people maybe surprised to see it from such a mainstream company. Using fake dating profiles certainly does bend the rules and it's not something we condone at all but by the appearance of things it seems that it's an unfortunately reality with many mainstream dating sites.
The fact is many sites are putting disclaimers up in very small print that say their site is, 'for entertainment purposes only'. This seems to be the workaround as far as getting away with having not just fake profiles but entire fake personas in some cases, with some sites.
As far as these two dating sites our hunch is the majority of the profiles are real. Cupid PLC also operates LoveAgain.com and even UniformDating.com as well as a number of other fairly well-known dating sites. They also have a host of other dating sites.
Here is a full list of sites that Cupid PLC operates:
UKChristianDate – reviews here (see above by category if the site is not linked)
PlanetSappho – reviews here
BeNaughty – reviews here
BlackMatch – reviews here
Cupid.com – reviews here
DateTheUK – popular in the UK but clearly not in the U.S. – reviews here
GirlsDateForFree – Perhaps the site that has the most stamina right now – reviews here
CheekyLovers.com – reviews here
MatureDating – reviews here
DatingForParents.com – reviews here
& Flirt.com – reviews here
(*Their maybe a few others as well that I could not recall)
Cupid PLC has been at the center of a number of stories this year due to the fact that their profits were less than half of that of a year ago and so it seems a shake up of sorts in underway. As a member of the Cupid PLC affiliate program we have noticed a few things that they may want to do in order to further entice web masters. We've posted those at recommendations and suggestions at our sister site DatingAffiliateProgramReviews.com
Dating Affiliate Program Reviews is a new site for us but as we start to share our experiences with the various affiliate programs I am sure this will be valuable for many webmasters. Also you'll be glad to know that we are also adding the ability for webmasters to share their own experiences there as well. Plus we will of course have a list of links to the best online dating affiliate programs making it fast and easy to register for them.

You can also join the Cupid PLC Affiliate Program. Again, you can find more reviews on dating affiliate programs at our other site linked above.
Comments
comments