Breakup text messages, who would have ever imagined such a thing would be even a point of discussion? The truth is breaking up with someone via a text message is perhaps the single most cold and callous thing you can do to someone and yet the statistics on how many people break up via a simple text message, especially for those under 25 years old; must be pretty staggering.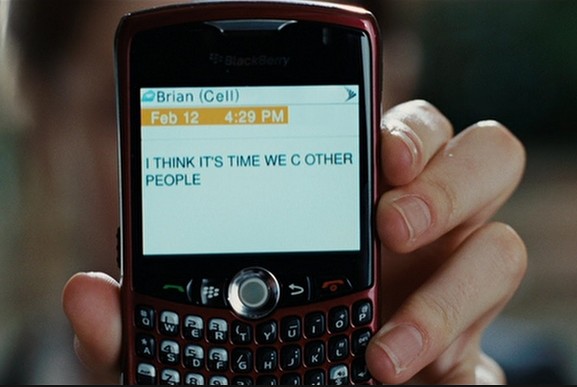 These days, in less formal relationships such as casual dating or hookups we are pretty sure it's becoming commonplace for younger folks to just end it via a quick text message. So since I am not Dr. Phil and also not here to try to change things but rather simply share our thoughts on them, let me get right to it…
I collected the following break up text messages over the last 6 months from readers and forums. I also located one here. There are some others at that source as well.
So here is our list of some of the worst breakup text messages we have seen. If you have some to share you can share a link with the comments section below.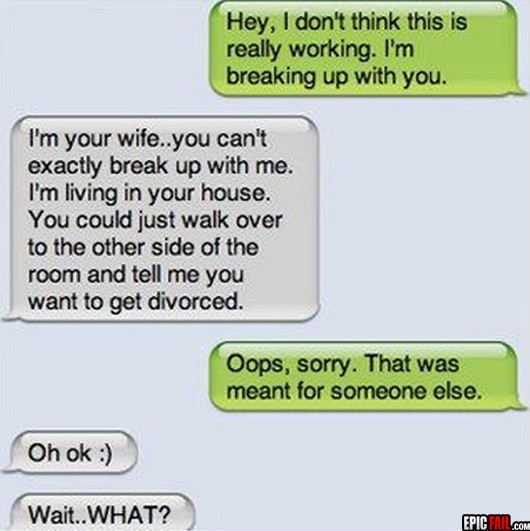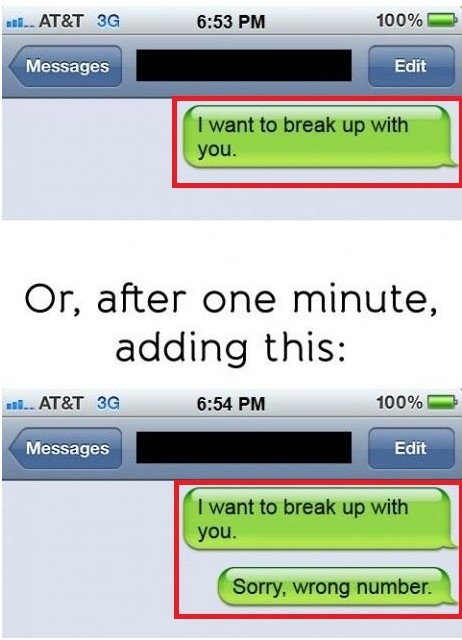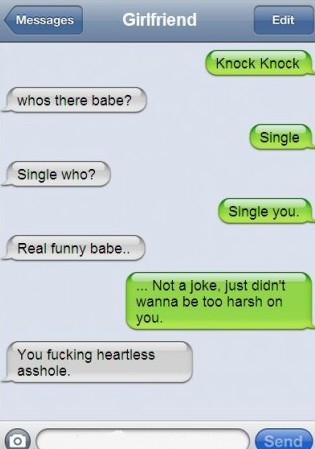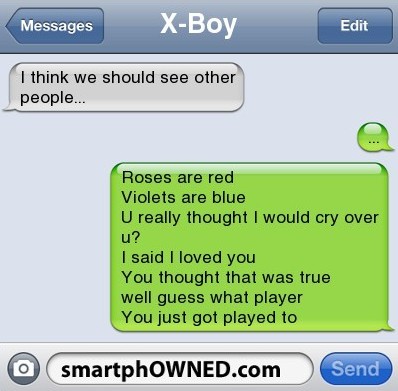 Like I mentioned above it seems that now that we have cell phones we, or at least some of us use the technology to hurt other peoples feelings and behave in a way that is completely inappropriate. Others may argue that expectations and what is okay has fundamentally shifted.
So share your thought in the comments section below. Is breaking up via text message socially acceptable these days?
Do you think it happens often? Have you ever dumped anyone or been dumped via a text message?
Also before you go make sure to check out our other online dating advice like how to create a sexy online dating profile and make sure to leave reviews for any of the dating sites you have been a member of.
 20% Off Discount
Comments
comments