BDSM is arguably one of the most popular sexual activities that people love to get involved. Here we are running down the BDSM.com review. Learn more about the history, features, prices, and more fascinating things about this bdsm dating site.
Finding a BDSM partner, especially on dating sites is a hectic task. There aren't many dating sites existing on the net to fulfill your kinky fetishes. However, people are turning towards these dating sites to find their bdsm partners.
Taking the demand for BDSM into consideration, many adult dating sites have come up with a wide variety of natures from specific focuses to specific features. Some of them dedicated their entire site to the people who have a fetish for bondage, domination, submission, and masochism.
Well, bdsm.com is one of these kinky dating sites that cater to BDSM lovers across the world. Just like in sex webcam sites, you can also find sex cam shows of models performing kinky activities live. The site is more about watching BDSM cam shows, videos rather than finding people who share your kinks.
Yeah, pleasure doesn't exist without pain. Just like you, my love for BDSM is eternal – Jason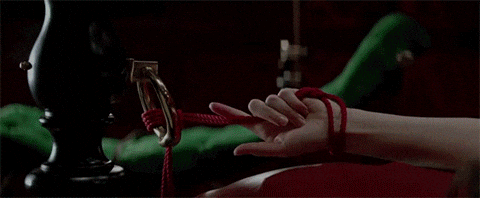 BDSM.com Introduction and Overview
BDSM.com labels itself as a site that exists for kinky BDSM lovers.
It operates under Friend Finder Network, which is an adult entertainment company. According to BDSM, it gathers adventurous singles and couples from different parts of the world to realize and satisfy their fantasies.
Unlike in most adult dating sites or hookup sites, you can perceive a sort of secret community that's open about dark kinks in addition to the regular chat and search features. Another good thing about this site is that there's no firewall for incoming messages.
Thus, you can send unlimited texts to the people you're interested in.
You can consider joining the site as a free member or paid member.
However, as a non-paying member of the site, your features are limited. You will have limited access to magazines, chat rooms, videos, and group discussions. Also, it can be accessed in 10 different languages.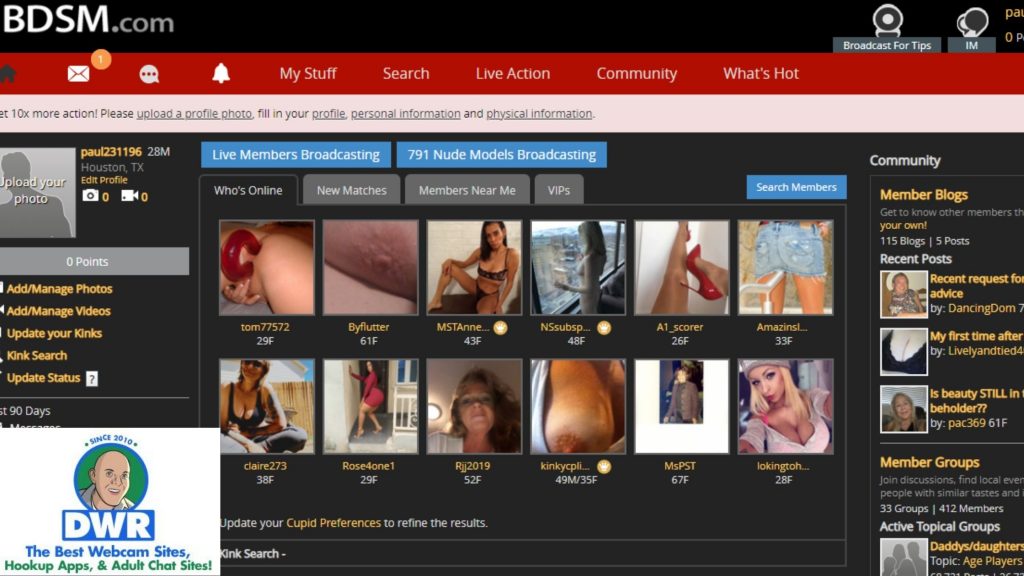 When it comes to the user database of BDSM, it has a shy of over 2 million users on the site. Among those very few are active members and the rest are spam or bots. You can find these fake users just with a few pokes around the site. However, we aren't certain about any real people using this site.
BDSM.com is often ragged on as being a scam and I hardly deny it. To everyone's surprise, most of the women you found here are paid actresses but not random women looking for a dominatrix. That said, you can often find them on top cam sites.
BDSM.com Overall Features
The navigation and user experience at the site are subpar as most of the screen is overstuffed with unwanted advertisements. However, the bdsm website has a few essential features to discuss. Let's begin with the signup process for this bdsm dating site.
BDSM Signup
The signup process at bdsm may look relatively easy in the beginning but can get tricky as it goes with a more in-depth questionnaire. Thus, it may take a while to complete the free registration at this BDSM site.
Signing up at bdsm.com will be processed in 5 steps. Firstly, you must choose your gender and the opposite gender you're seeking. In the second step, you will be asked to enter your date of birth, country, and zip code. This will help you to get connected with the people from your location to some extent.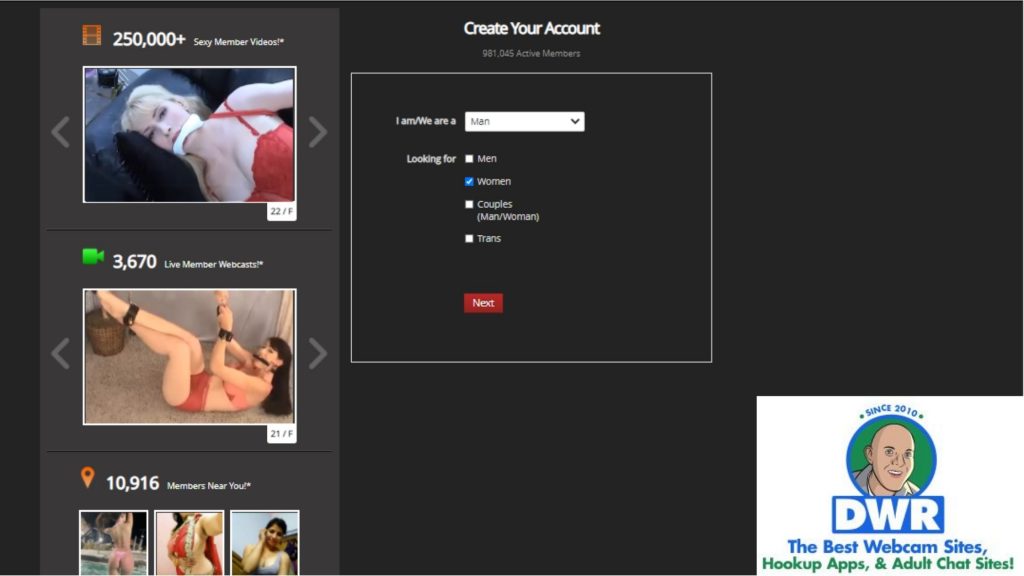 Next, you must enter your valid email address, username, and password to continue the process. In the fourth step, you must choose your sexual orientation, ethnicity, marital status, and preferred role in BDSM. Lastly, you must specify a profile title and brief bio of yourself to get started.
Other Key Features and Profile Interactions at BDSM Dating Site
Minutes after successful login at this bdsm website, your inbox will be flooded with messages from spam profiles. Let's see what exactly this site has to offer you:
Messages – The inbox/messages enable you to send or receive texts from the profiles at bdsm. However, you must upgrade your account to a paid membership in order to send a text to your favorite profile.
Search – The search tab enables you to narrow down the list of profiles you wanna see. You can find people online, VIP members, members near you, matches, and more with this feature.
Live Action – What part of a dating site means to broadcast live sex cams, I don't understand. Here you can find the cam models online, top webcam models, and adult chatrooms.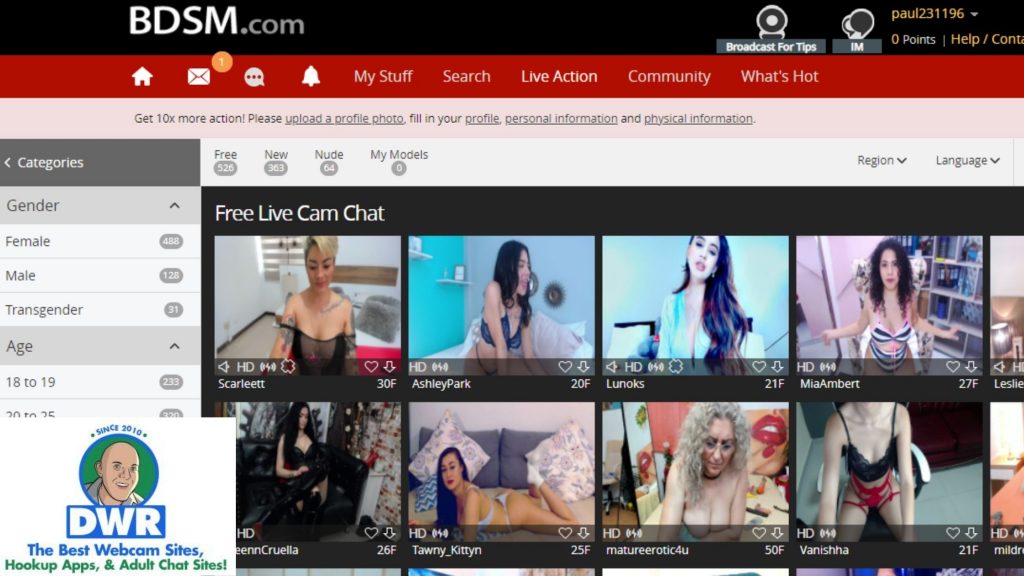 Community – As the name states, here you can find everything related to BDSM: blogs, magazines, groups, and bling
What's Hot – Your place for all the hottest BDSM pictures, videos, albums, members, and even movies.
BDSM Costs for Premium Membership
It's disgusting to learn that you need a paid membership to even see the full profile of the users on the site. I must admit that this is a definite negative of this bdsm website.
The premium membership at the site is available in two different plans: Silver Plan and Gold Plan. Here are the bdsm costs for these plans:
Silver Membership:
3 months – $11.99 per month
1 month – $19.95
Gold Membership:
3 months – $19.99 per month
1 month – $29.95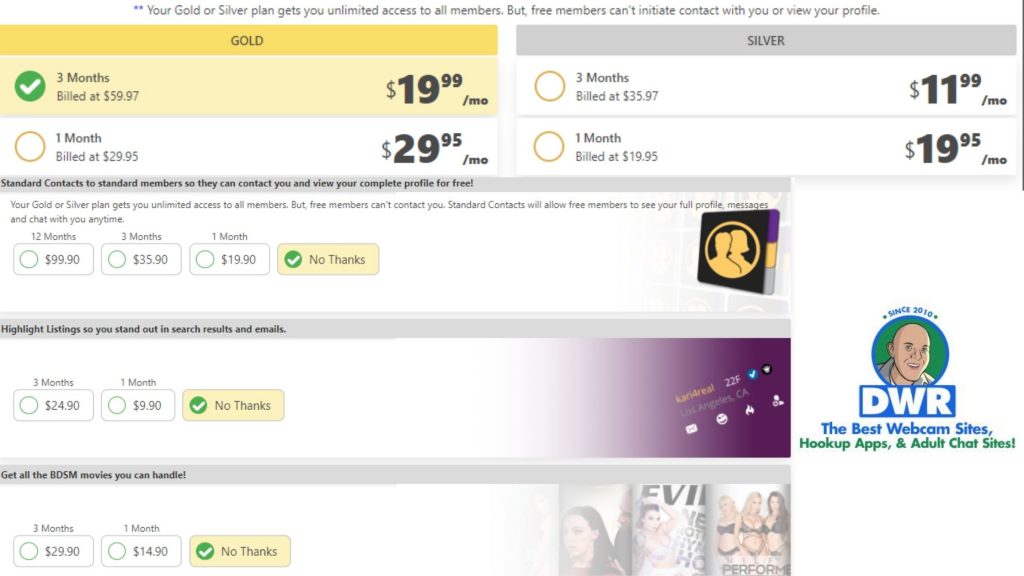 Apart from these membership plans, there are additional costs to enhance your profile and get more responses which I feel is a waste of money. Nonetheless, these are a few benefits that come with paid memberships:
Can view and contact members on the site
Show up at the top of search results
Be the first to contact new members
Full access to live and pre-recorded intro videos
Full access to blogs, magazines, and groups
Sites Like BDSM.com
It's pretty obvious to say that the bdsm website is quite old-fashioned and has really nothing to offer for free. Although the site is legitimate, it cannot stop spammers lurking around the site. The members on this site aren't real users but paid cam models.
If bdsm cam shows were what we wanted, we would have overlooked BDSM.com and chosen a better cam site like Stripchat.com. At least, it is free and lives up to its reputation by hosting thousands of gorgeous sex cam shows.
There are a bunch of good alternatives to the BDSM site that can entertain you with distinct features.
This site is one among them and my current favorite site. Just like in the best hookup sites, you can find people who're open to all sorts of relationships.
Likewise, if you just want to skip the date and talk to super hot young girls on cam 1(18+) then check out this live 18 yr old porn.

Whatever said, you can try BDSM.com if you're sick of trying out traditional dating sites as you will get to see something explicit. Please make sure to leave your own BDSM.com reviews.
Comments
comments