AnastasiaDate.com reviews
 Is AnastasiaDate.com a scam or a legitimate site? Find our here.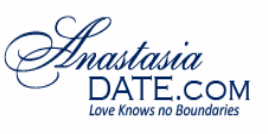 Introduction and history of AnastasiaDate.com:
AnastasiaDate.com is a dating service founded in 1993 by an English/Russian couple looking to make a buck. Its main purpose is to enable hookups between Russian, Eastern ladies and American, western men. It is the world's largest Russian Bridal Service with more than 240 full-time international professionals working for it. 99% Russian employees I might add.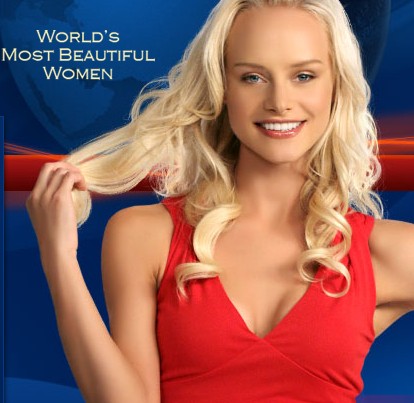 AnastasiaDate.com offers a guarantee of anti-scam protection; the service provides checking of its users identities and all the subscribed ladies are personally interviewed and maintained contact with. Brilliant use of the words anti-scam right? The service is also available as an application for Android and iPhone and can be accessed in English, German and French. You can lose your money on your smart phone too. 🙂
Features and amount of members at AnastasiaDate.com:
According to the information provided by the website, AnastasiaDate.com currently counts over 1 million memberships with more than 15,000 current women members, having over 80 million online visitors annually and enabling over 1.5 million sent letters from both sides daily. It is a very well designed scam on a fairly good site, albeit all based around what we think is a scam 90% of the time.
AnastasiaDate.com is free to give them your email but to really use any of the features and tools offered by the website you are charged with credits and they are very expensive.
Here is what you can do as a free member as far as features for users on AnastasiaDate:
Register, create a profile and add photos
Search Ladies, browse and view their profiles
Comment on a Lady's profile, just to keep your impressions updated, without her knowing about your comment
Send 1 Love Note per Lady
See private, very intimate photos of your Lady, provided you have previously communicated with her
Here is what you can do if you use credits and the costs of every action:
Write a letter to your Lady or read a letter from your lady: 10 Credits/letter
Send 1 photo in an email: 10 Credits
Live Chat: 1 Credit/minute
Live Chat with video of your Lady: 2 Credits/minute
Use premium smileys in your text chat: 1Credit/use
Cam share: 6 Credits/minute
Video date – must be previously booked for a minimum of 10 minutes and an interpreter will be at your disposal: $49.50 for the first 10 minutes. $4.95 for each extra minute.
Mobile chat: 2 Credits/message
Gift Delivery Service: sent 11 roses or more to your Lady and all sorts of sweet gifts and receive a photo of your Lady when she receives them
Use Date a Lady Service to arrange a meeting with your Lady – process:
after an exchange of a minimum of 5 letters from each party, gentlemen can request for a meeting to be set between him and the Lady in the Lady's country, also with an interpreter from the Lady's agency
the date must be booked for at least 1/2 hours in the Lady's hometown, in a lounge at the office of the Lady's agency

after half an hour, the meeting can be moved to some other place with a mutual agreement, together with the interpreter

charge: $70.00 administrative fee for setting up the date, which includes 1/2 hours assistance from the interpreter. For an extended meeting the assistance of the interpreter will be charged with $20.00/hour
the Lady can either accept or decline a meeting invitation
AnastasiaDate.com Credits costs:
20 Credits: $16.00
40 Credits: $30.00 (6% discount)
80 Credits: $56.00 (12% discount)
160 Credits: $96.00 (25% discount)
320 Credits: $185.00 (28% discount)
500 Credits: $249.00 (38% discount)
1000 Credits: $399.00 (50% discount)
You can easily spent a few hundred dollars just meeting one lady! Thousands if you choose to try to meet her.
AnastasiaDate.com contact information:
AnastasiaDate.com can be contacted using the form in the Contact section, via email address, telephone or at their office, with no previous appointment needed.
Email: info@anastasiadate.com
Telephone: 207-262-9595  From Monday to Friday, between 9AM – 5PM EST
Customer service and support 24/7 : +1(800)356-3130 , +1(800)234-0036
Office address:  Anastasia Date LTD.
103 Sham Peng Tong Plaza, Victoria, Mahe, Seychelles Geneva Place,
Waterfront Drive P.O. Box 3469 Road Town
Tortola, British Virgin Islands
Our conclusion about AnastasiaDate.com:
AnastasiaDate.com is probably the largest dating site for gentlemen who wan to meet eastern ladies. It offers guaranteed anti-spam protection and the site seems to be very strict about security matters.
UPDATE:
This site is a complete and total FRAUD in our opinion. We advise everyone against wasting your money at this site do to the extent and volume of complaints against this site. 
Each of the subscribed Lady is claimed to be checked at their agencies and personally interviewed and the site ensures the gentlemen that the ladies are not models, nor are they paid to be on the site. We disagree. We think they are not all paid but some are.
The service is very complex and fees are abound at every chance they get once you are hooked on a lady.
AnastasiaDate.com recommends actually visiting the Ladies in their countries and even has an apartment rental service. You guessed it they make money all the way their and back!
You may leave your own AnastasiaDate.com reviews above. However for the first time in the history of DatingWebsiteReview.net we have removed the link to this site because we feel the entire site is based on Fraud. 
Comments
comments