Online Dating Profiles need to STAND OUT to be effective!
When you subscribe to an online dating service, because you are so limited by how you can represent yourself, you need to make your profile really stands out! I have bashed other blogs for posts on this topic that really offer nothing new so let me try to avoid that pitfall and offer you some relevant and good advice here. Also I wanted to share your  Online dating advice YouTube playlist. This also will connect you to some of our prior articles on this topic. Also here is the video tied to todays topic…
[youtube_sc url="http://www.youtube.com/watch?v=k8xozgzVczg&feature=youtu.be" rel="0″]
So there are the obvious things that I will cover up front first just briefly!  They may seem like common sense but you would be surprised at how some people seem to overlook the obvious! Keep in mind that you should never lie about yourself. Eventually, if all goes well, you will meet the person in real life and you want him/her to still see you after that initial face-to-face. If you have been lying the entire time, when he/she finally does see you in person, that will probably be the last time. RIGHT? I mean this should be obvious RIGHT?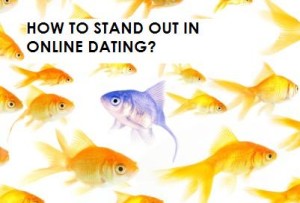 how to make your online dating profile stand out…
1) Your strongest impression for your online profile is obviously going to be your image. If you are worthy of a magazine cover, you will easily stand out.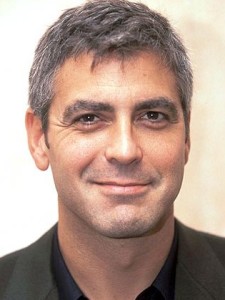 If however, you have not been blessed with a George Clooney or Halle Berry face, use an action shot. A photo can show who you are as a person. If you are interested in sailing, take a really nice photo of yourself standing on the deck at sunset, pulling the ropes. …but be DOING SOMETHING! BE ALIVE PEOPLE!
2) Everyone wants to be more than they are. Without being a total Pinocchio, you can focus on some details of your life from a different perspective.
For example, if you have a hobby, but have never really developed it, whatever it may be, post more about it in the hobbies sections and elaborate on why you are passionate about it! HAVE PASSION PEOPLE!  
For example: Sally loves to paint on cheap canvases that she purchases from JoAnn's Craft Stores. She also collects art books and visits museums and art galleries in her neighborhood. She has a website for her artwork and has even put some of her paintings on Ebay, although she has never actually made a sale. She can highlight her love for art by explaining that she is an artist, her works have been seen by hundreds of people, and that she is affiliated with the local museums and art shops!!! This isn't exactly lying, just looking at your life from a better perspective. SOMETIMES THAT BETTER PERSPECTIVE OPEN DOORS OF LOOKING AT YOUR LIFE IN A NEW WAY AS WELL! It's called suggestive psychology and it works.
3) Another thing you can do for your profile, is to throw out a lot of information about yourself. Make a list of everything about you. Your mother always said you were special, and she was right. Why are you an original? What quirky habits do you have that might be interesting? Take out a piece of paper and brainstorm about yourself – write down everything about you. Even if you think some factoid is insignificant, it just might catch the attention of someone. Don't discount one thing about yourself.
4) Do not be negative. Be completely positive and be happy. Never explain that you were raised by an alcoholic father or spent four years in prison for credit card fraud. LOL, seriously! Everyone has something (hopefully not that extreme) in their past and everyone hates certain things, so let the past be the past. Just don't. Do not write something like, "I am only interested in someone who has a career and a good job." If you are posting on a dating online site, you are not a child, so don't write like one.
5) Do not type your profile right out on the dating site screen. Tap it out on your laptop and read it, review it, revise it. If you have a friend, ask him/her to look it over for you before you post it. Run a spell check. When you think its ready for the public, still don't post it yet. Look it over at least one more time before posting.
We hope these tips on how to make your online dating profile stand out have been helpful for you and would really encourage you to check out some of the top niche dating site reviews.
1. As far as Christian dating sites there are tons to choose from but which ones pass muster? In that feild one site is really crushing it and growing 5x as fast as all others. Find out which one.
2. Cougar dating reviews –  check out the top Cougar dating sites here! CougarFriendsDate.com  offers on of the largest legitimate places from older women and younger men to meet for  fun, friendship and more! Loads of local profiles with a very active database.
3. Interracial dating reviews – These days interracial dating is totally mainstream, is this niche dead? There are some great interracial dating sites but Match.com really is also a great place to meet people with all interests from all backgrounds, and of all nationalities. Claim your Free Trial to Match.com here.
4. BBW dating reviews  – Free BBW dating sites have diluted the larger dating sites for large singles and made it harder and harder to find a bbw dating site that is not just a place where lonely people chat. SAD BUT SO TRUE! Are full reviews are here. Be careful which site you pick in this niche as theirs tons of scam sites!
5. Adult dating reviews – So if you would have asked me last year what I thought about Adult dating sites I'd have said quite frankly, they are all scams. My-oh-my how things have changed. Adult Friend Finder actually has a REALLY active and massive database now and if there is a good adult dating Adultfriendfinder.com has almost cornered the market. Check for special offers for that site and read the full review: here. If you are wanting something even more carnal then our adult dating site reviews are here.
5. Seniors are getting into the groove of online dating too and the volume of senior dating sites continues to grow month-in and month-out. Here is what we have so far for senior dating site reviews.

Best online dating deal of the week…. 
20% Off Match.com  
Comments
comments