321sexchat is claimed as one of the free sex chat sites for horny singles across the globe. Is it really free? Check out the real side of it as we explain the features and functionalities.
It is no surprise that individuals across the world are always desperate to indulge in sex chat. Many shady sex chat sites are successfully cashing in on people's unawareness. The truth is, most of the dirty chat users are falling into the prey of these adultchat sites without seeing the real side of it.
321Sexchat is one of the many free chat rooms existing to fulfill user's sexual appetites. Well, if you're wondering what this site has in store for you, you must stay with us throughout this review.
You are going to have second thoughts about 321sexchat after you read this review – Jason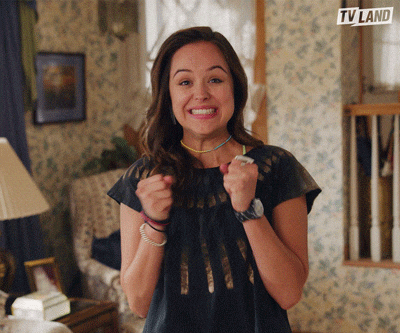 What Is 321SexChat?
321SexChat is an adult alternative to the well-known online chatting site, 321Chat. It was founded in 2004, a year after the launch of its parent site. The only difference this sex chat site brings is that it garners the users that are only looking for adult interactions.
The site looks more up-to-date sex chat site that is open for everyone to join and get access to all the kinky adult chat rooms. The possibility of interacting with people is high here as it is one of the most active sex chat sites online with over 2 million users.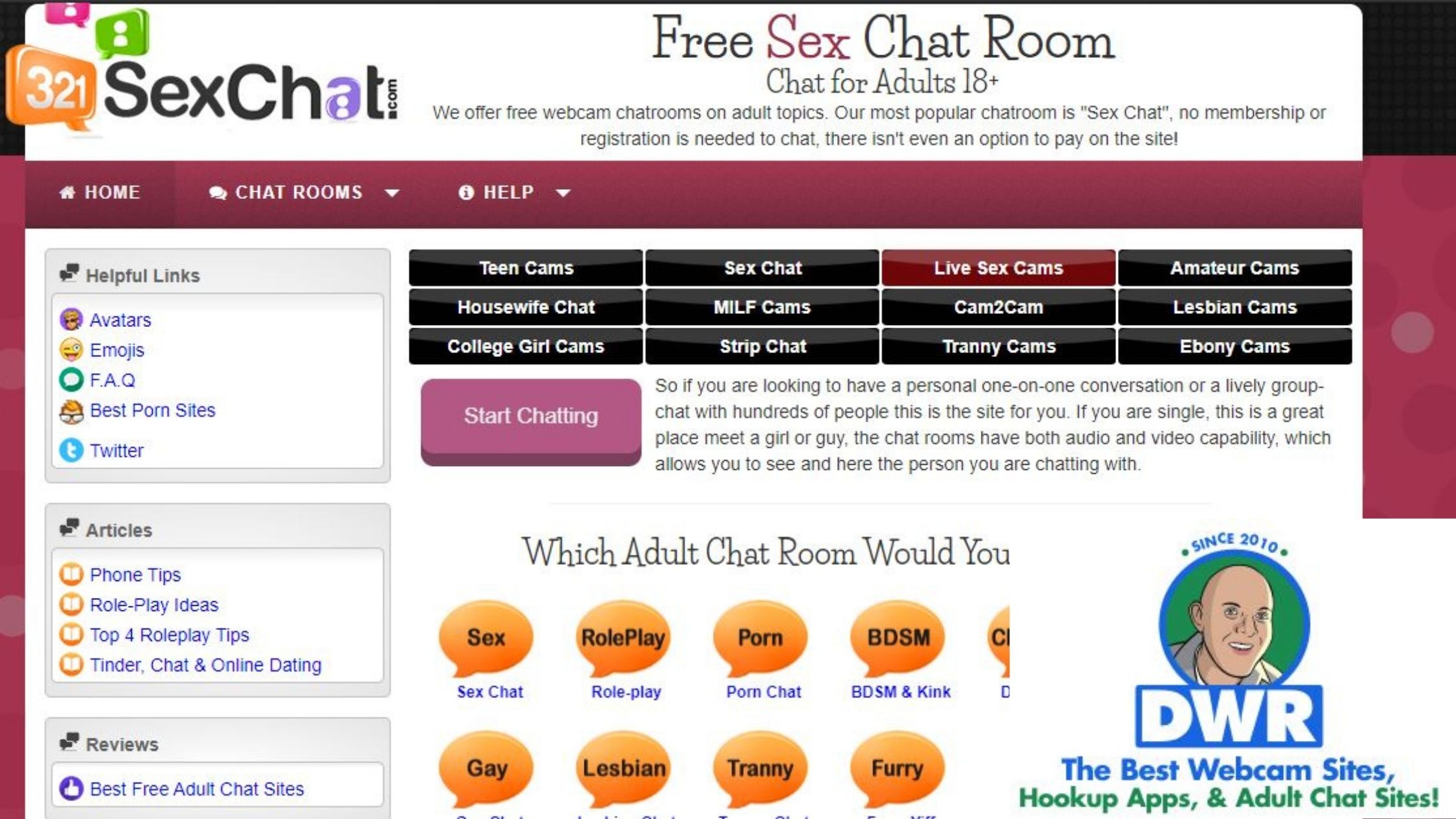 Talking about the website layout, it is pretty basic and resembles a simple messenger site. There are different free sex chat rooms that cater to several fetishes.
From lesbian to BDSM to mobile sex, you will find plenty of options to choose from. Learn more in-depth about the user interface and other features.
321SexChat Features:
The irony is that in spite of claiming to be a free sex chat site, 321 sex chat deceiving the audience to some extent by redirecting them to sex cam sites.
Let's see how 321sexchat works starting with the registration process. First off, I want to remind everyone these are not sites like pornhub.
321SexChat Signup
321 sex chat doesn't have a specific registration process to follow. The 'Start Chatting' button on the home screen will take you to the login tab.
Here, you will be provided two options: Log in and Guest Login. Guest login is what I prefer most of the time, keeping security concerns in mind.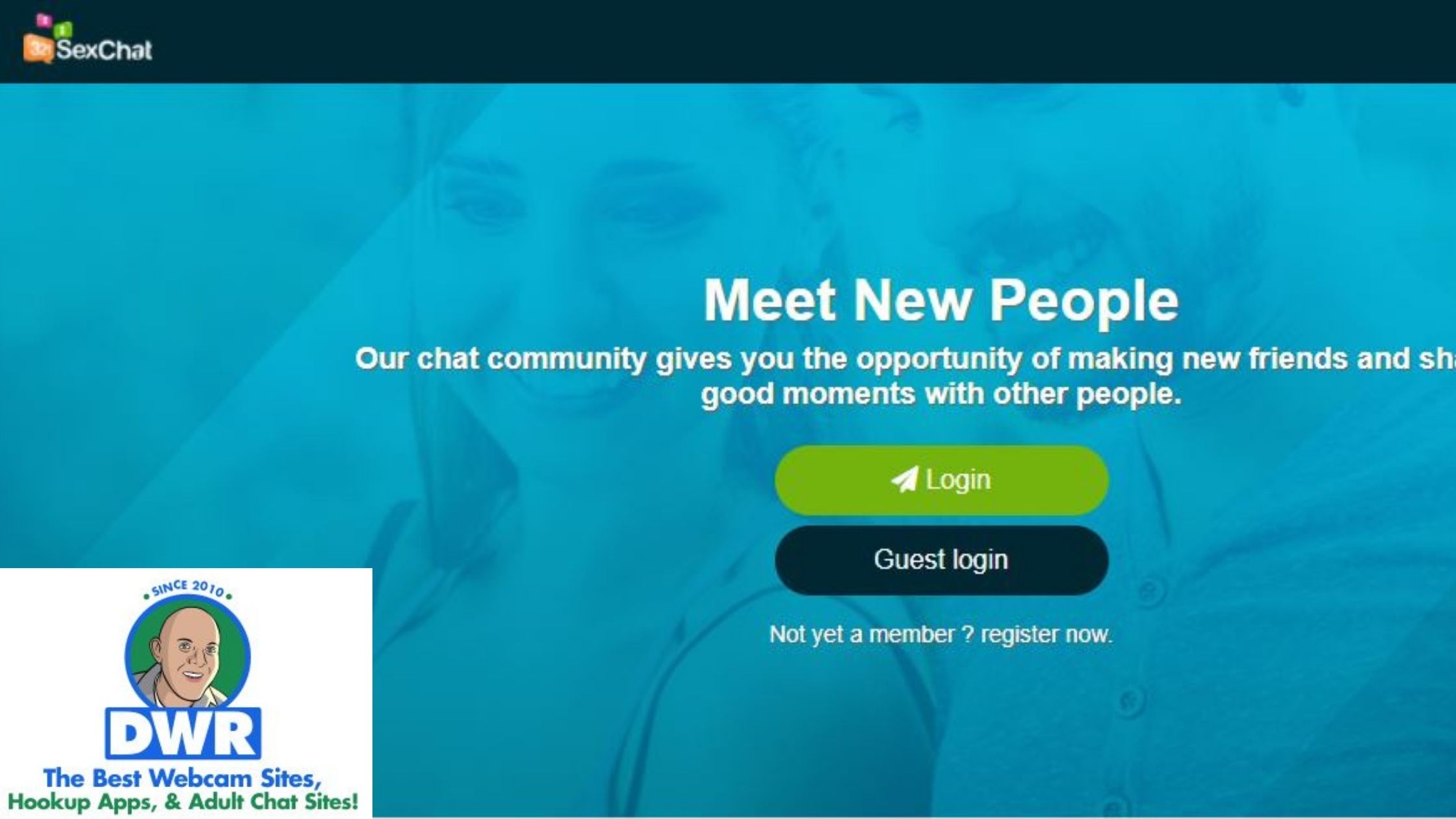 After successful login to the site, the resultant page will display dozens of available sex free chat rooms. You can choose the chat room of your interest/fetish. Below each of these chat rooms, the number of people online in the respective rooms is shown.
Free Chat Rooms of 321 Sex Chat:
This is the only place where you can see the actual active members on the site. However, we aren't certain about the gender, as most of them are male users.
Once you log in, it may take several minutes to verify your account. So you cannot get into the action straight away.
The group free chat room resembles an outdated messenger screen. To add fuel to the fire, 321sexchat dozens of ads to drive users to dubious sites. Likewise, beware of spammers who keep sending promotional messages that are usually designed to hack a user's account.
This shoddy site reminds me of my time on freechatnow and chatrandom(reviews at the link).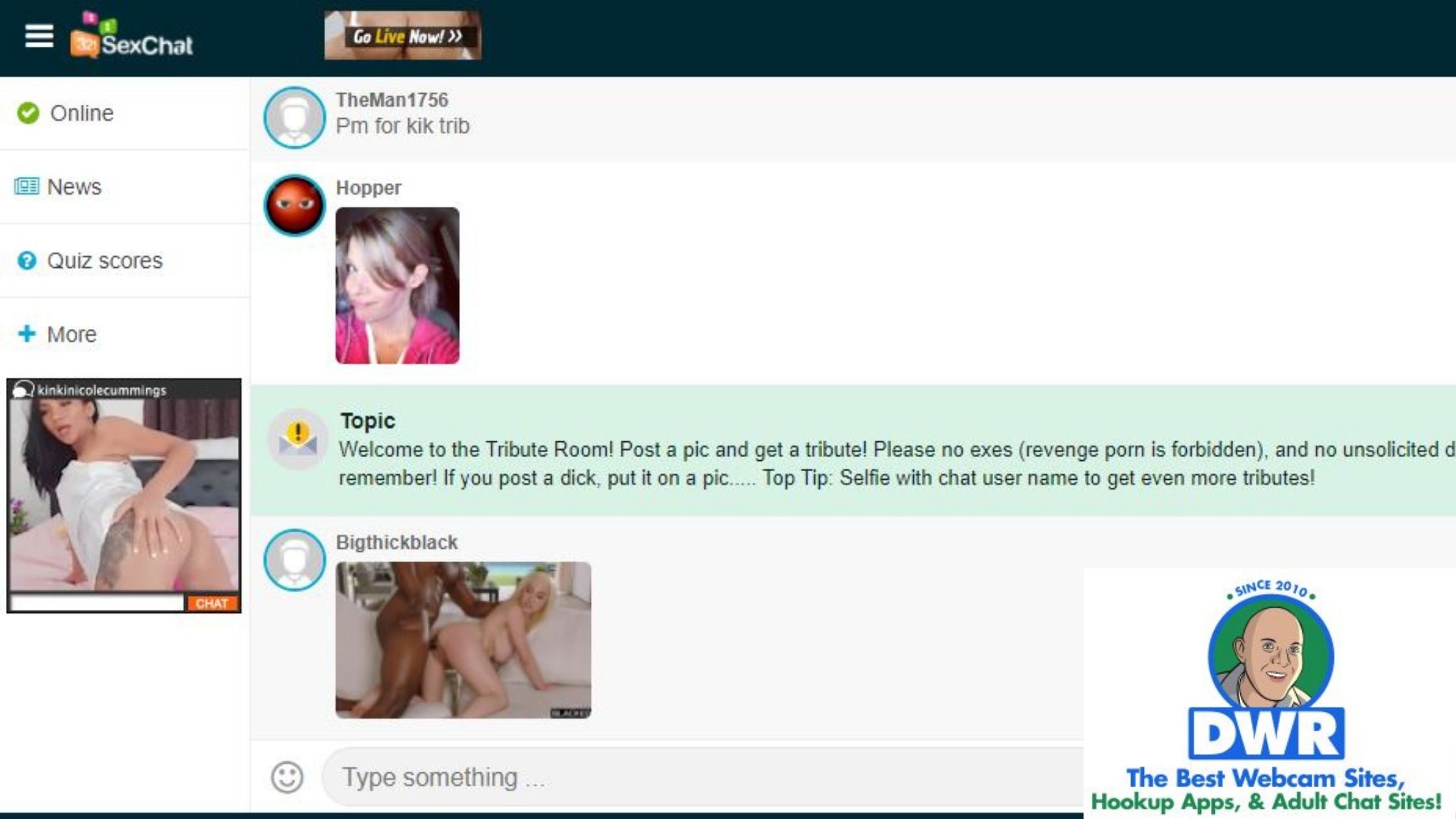 The users who are visible on the group chat can be added to your friend list and you can send messages directly. So, if you find anyone interesting, knock on their doors without waiting a second. However, I am doubtful that you will find a hot chick amidst this sea of horny dudes.
Moving on, the messages icon on the top right will show you the direct messages you received from users. And mind you, these are basically intended to swindle people into subscribing to dodgy affiliate programs.
Cam Girl Profiles:
I was inquisitive before trying this feature and but was left in utter disappointment. It's a shame that a sex chat site bragging about offering the best of adult fun is actually not unique. To put it another way, the cam models performing here are from Cams.com.
Any click on these horny girls will take you to Cams which is hosting thousands of performers going nude on camera. Therefore, my point is, why not go to the true source of these brazen women which is at Cams.com?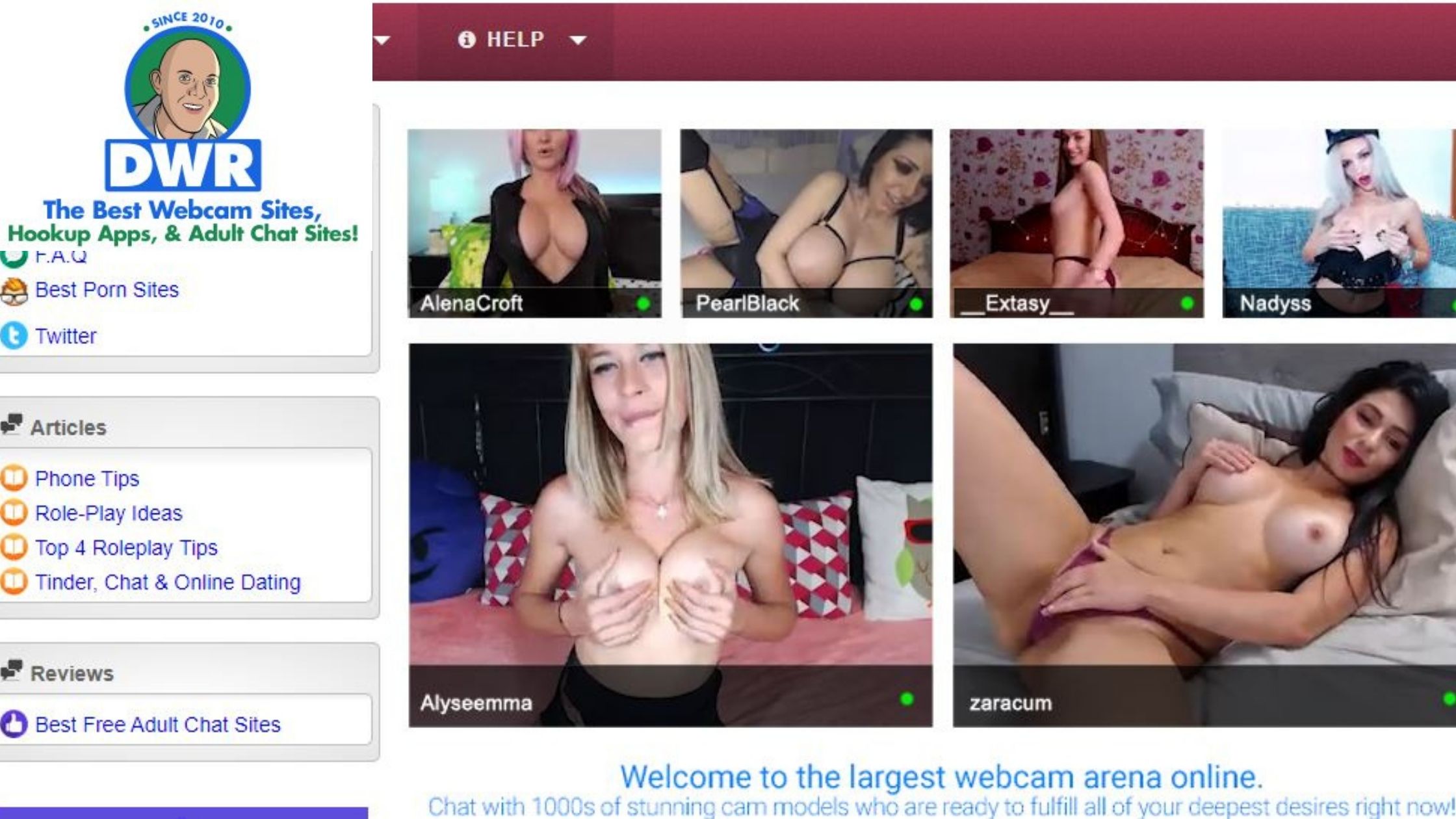 321SexChat Conclusion: Disappointing To the Core
Needless to say that 321 sex chat is a ridiculously designed site without any valuable features. The lack of age verification and the overwhelming number of perverted users make it a dangerous platform.
Moreover, things can go terribly wrong if you run into minors when you are hot and bothered.
Therefore, it only makes sense to peruse sex cam sites to jerk off to slinky babes. Chaturbate.com is a safe option to try because there are zero chances to encounter an underage user.
These legitimate webcam sites come with a wide variety of features that will please the audience. Feel free to watch beautiful nude chicks thriving on adult cams.
For a complete nut bust, steal a babe away and enjoy private cam fun. The raunchy fun you get from these cam sites is irreplaceable.
All things considered, 321sexchat is a mediocre random chat site that's simply not worth a shot.
Comments
comments