When it comes to Asian dating site reviews the honest truth is the best sites; ones where you have a reasonable chance of actually meeting anyone are fairly clear. There are dozens of outright scams in this online dating interest category and so you REALLY have to pay close attention before you join any site at a paying member. Another problem men and women face with finding a good Asian dating site is the fact that there are dozens of copy cat sites out there these days. People are simply registering a domain name that sounds like a reputable site and then creating a site that looks similar and sounds close to the name of a popular site; all in order to trick people into joining and forking over their hard earned money for nothing in return! Oftentimes, only afterwards will you realize that the sites name you meant to join was just a little bit different from the one you actually joined. The primary message I want to send to readers is that the goal with our Asian Dating Site Reviews is to make sure you know that you should stay on your toes when it comes to choosing a good Asian dating site!
Comparisons Top Asian Dating Sites
| Asian dating sites - Comparison Table | Visit Site | Editor Reviews | General Look and Feel / User Experience of the Editor | Total Members / Membership Prices |
| --- | --- | --- | --- | --- |
| AsiaFriendFinder.com reviews | | | Our favorite general Asian dating site due to the fact that is has a good user base across nearly all Asian countries....even China | Not publicly available / $19.95 |
| AsianDating.com reviews | | | AsianDating.com is reasonably good site and is our second best choice but has lower engagement and fewer members than AsiaFriendFinder. | Not publicly available / $24.00 |
| JapanCupid.com reviews | | | A top Japanese dating site from Cupid Media as far as connecting Western men and Japanese women. | Not publicly available / $22.00 |
| SingaporeLoveLinks.com reviews | | | Dating sites in Singapore that are good are hard to find. SingaporeLoveLinks is one of the better sites. | Not publicly available / $19.00 |
| AsianWomenDate.com reviews | | | AsianWomenDate is a newer slightly generic Asian dating site that is making strides in this niche. Worth watching. | Not publicly available / $22.00 |
| AsianPeopleMeet.com reviews | | | AsianPeopleMeet is a middle of the road site that has experienced a recent uptick in new members and engagement. It's worth a try. | Not publicly available / $24.00 |
| DateInAsia.com reviews | | | Poor user experience, low number of members, and lack of engagement. This site is more of a site to capture ad income versus a true dating site. Strong pass. | Not publicly available / $20.00 |
| CherryBlossoms.com reviews | | | Another pass. This site is very expensive and has very low engagement. It is not worth taking the time to even try. | Not publicly available / $42.00 plus credits. A ripoff basically! |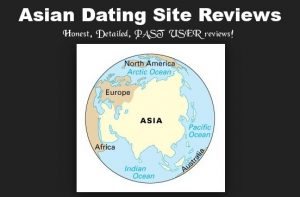 While I could waste your time rattling off 50 different Asian dating sites then watering down the comparison chart below, the truth is when it comes to sites to meet real Asian women and (and men) there is but one or two Asian dating sites that we can call leaders in this area of online dating. These Asian dating sites are simply head and should above them all. The bottom line is the best REAL Asian dating site has to be AsiaFriendFinder.com. If you are looking for an alternative to AsiaFriendFinder here is our top 5 picks in order below for Asian dating sites besides AsiaFriendFinder.  You will see that AsianDating.com comes in a distant second and AsianWomenDate.com a distant 3rd. Also keep in mind that AsiaFriendFinder does cover singles in Vietnam, Cambodia, Singapore, Malaysia, Taiwan, China, and Japan to an extent. Remember though, these are Asian dating sites that are geared towards English speakers rather than natives from the said countries, therefore that is something you want to be aware of. Meaning that oftentimes countries will have a dating site for men and women within that country which will be in say China and it will be in Chinese language.
With the Asian dating site we cover they often cater to connecting local Asians all over the world but originally from the different Asian countries. In other cases they still live in those Asian countries.  
Now let me emphasize the reason why we refer people to AsiaFriendFinder for Asian dating. The site has three million members and you typically will note that there is 10,000 plus people online at once, if not more. Out of hundreds of Asian dating sites few if any can say that. period.
Read the full AsiaFrienderFinder.com review and check for special offers here.
You can join AsiaFriendFinder here
*We should add one caveat. If you're looking for Thai Women & Thai dating sites then we have compared those sites on our Thai dating site reviews comparison table at that link. (Also do note that there is a new Thai dating site that has caught fire in the past 2 years and is a new clear leader for the best Thai dating site. You can read more about that on our Thai dating site reviews at the aforementioned link.
Prefer something more Mainstream with more local members? The truth is Match.com has more Asian singles located in the U.S. than all other dating sites. Here  is a Match.com 7-day Free Trial offer!
Some of our top, most widely read mainstream US and UK Dating Site Reviews are here:
Please make sure to share our Asian Dating Site Reviews and check back regularly as we cover news and share online dating deals as well. If it has to do with online dating you can always find it here at DatingWebsiteReview.
Comments
comments