It's been a year of the weird to the totally wild in the ever-evolving world of online dating and perhaps the biggest story of the past year has been the massive shift in the younger demographics towards mobile dating apps. However, mobile shmoble;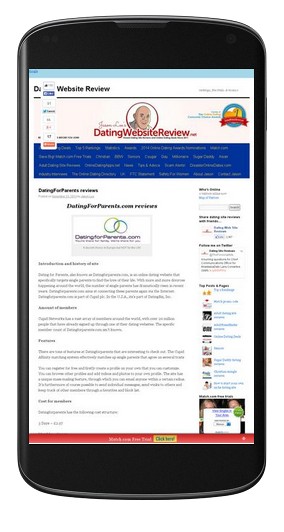 I have read, written, and heard enough about that lately. Besides, the truth is mobile dating apps will never fully replace the comfort of a great cup of coffee and just sitting down on a lazy weekend and perusing singles profiles.
So today I wanted to share something more interesting. …Or at least I think so.
Ask yourself…
What if we had to pick a dating site based solely off a commercial? Well, in some way we do choose which dating sites to join based off tv ads. It's these subtle marketing messages that get repeatedly pounded into our brains as we tune into our favorite shows each week, isn't it? Also, clearly the ads we see online make a huge difference as well.
Which ads have we  seen the most?
You know you've seen those Christian Mingle commercials at least three a day this past week. Or at least I know I have.  Anyway, I have been really impressed by some online dating TV commercials lately and so I wanted to share a few of my favorites. Even if they are not that interesting individually I think that seeing them next to one another does give you some insight into the differences in philosophy that the respective dating sites have about what works and what does not. Also, as far as the selections below, it just so happens these are also ads for some of the better up-and-coming dating sites as well as the go-to industry leading dating sites.
Enjoy.
Online Dating TV Commercials 
First up I wanted to share a commercial for one of my personal favorite new dating sites. It's called HowAboutWe. HowAboutWe.com is every mans dream. Let me share why. It's action based. What I mean is that you first have to have an idea and then you share that date idea with others to actually plan a date. Like a proposal to do something, it feels like there is forward motion on this site. Considering how futile it can seem when you get sucked into meaningless chat sessions with people you've never met on some dating sites, HowAboutWe is quickly becoming a favorite with the 30-something crowd….and I can clearly see why. Here is the TV ad for HowAboutWe
You can give how about we a try by clicking here.
Next up is perhaps the single biggest success story in Christian dating since online dating went mainstream. This is of course ChristianMingle. ChristianMingle.com constantly gets accused of not being Christian owned. To me that is ridiculous and irrelevant. If I am looking for single Christians I am not dating the company that operates a dating site. What I want is value and selection, and with Christian Mingle dating site that is what I get.
You can give ChristianMingle a try by clicking here.
And of course the powerhouse and single biggest online dating site in the world match.com. Match.com being the leader of the industry really has the ability to go outside of the box and invest heavily into their marketing. This last year they seemed to return to the traditional value building ads like HowaboutWe.com, ChristianMingle, and Zoosk with a whole, 'Why not?' theme…
However, some of their old retro-style black and white TV ads were tops on my list as was this animated ad below, which is still my favorite. It's really the end of the ad before you know it's even an ad…
That's a wrap. Watch them again and you can see some subtle differences to give you a little bit of a better idea on how these leading dating sites think people choose a dating site.
Also, if you want to try match dating site, here is a totally free trial
Happy Holidays!
Comments
comments