How does Whitelabeldating.com compare?
Our Comparison of the white label dating solution offered by the WhiteLabelDating company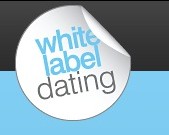 Diplomacy is for politicians not reviews sites and with that being said, here are my honest opinions about White Label Dating with WhiteLabelDating as are on offer at WhiteLabelDating.com. My first run in with WLD or WhiteLabelDating.com was in 2013 when I inquired about the process. The follow-up was HORRIBLE.
My emails simple never got any replies. Fast forward to early 2014 when I was again looking for a place to initially launch a few urls in a dating brand that we are a part of.  (At the time I was considering white label like solutions). I reached out and spoke with someone who claimed to be a partner manager at their main office. This person was overbearing to the point of being rude. They came off as aloof and as though they were sitting at the desk of the CEO. I looked past that issue until I reached a man by the name of (REMOVED); a person I was told was their U.S. partner manager. I had an initial meeting over the phone with their partner manager which went just fine. A course of action and a follow-up plan to get started were agreed upon. That being said, this manager was a bit of free wheeling character in that he refers to people using really casual terms like, 'bud' and 'sure, we would like to launch a few sites with you'; terminology or phrases that I felt came across as a bit, belittling. That being said, I overlooked these demeanor elements and had high hopes that the solution itself would be worth the lack of a true 'service first', mentality.
So off I went…I took first steps to move our urls and get a plan put together to get our sites started so we could start brand building.However, then was not able to reach the contact I was referred to. I followed-up but again got no response. My first thought was, "Wow, how is this company successful when their follow-up is so, so bad!".
Nevertheless I gave it another chance. Once again no reply. By this time I am thinking clearly there are some big red flags for partnering my business with this company, but yet I still kept an open mind wanting to at least give this solution a thorough chance to see if it was a good fit. My thoughts at that point were that, perhaps their systems were so good they can afford to have this, "You come to us mentality".  (Let me assure you, knowing what I do now that is NOT THE CASE.) No, this company is, in my opinion just plain bad at customer follow-up. Likewise, they seem to also in my opinions have a, 'we'll get around to it when we feel like it' mentality.
Knowing what I know now it seems that I am not the only one with this opinion of WhiteLabelDating.com; as it's an opinion that seems to be shared by many webmasters as well as other professionals who work in other ends of the online dating industry. Anyway, here is where the story picks up, just so you can get a more concise take on my actual total experience . I launched a few sites with their competitor; DatingFactory. I really like DatingFactory because it is so much more versatile and their network covers so many more niches and geographical areas than WhiteLabelDating does.
UPDATED: I would avoid all and I mean all dating sites with white label programs. The business model is great in concept but not company has been able to in our opinion create original dating sites that focus on the end user. If you want a business opportunity the truth is dating is about the least profitable and most flooded opportunity out there. That's why even this site plugs cams in their ads which you get no income from. The dirty little secret that if you knew you'd probably have never started there in the first place. Cut out the middle man and set up your own cams site here and come thank me in 6 months!
Here is a summary of all the reasons why I left whitelabeldating.com:
I created a test profile with no content and 1 picture and the first day I got an immediate like. I have been a member of the largest dating site in the world for years and I find very unlikely that this was legitimate. I think that is statistically about as likely as winning the lottery and getting struck by lightning in the same hour. In other words I think the response I got day 1 has a high probability of being fake and I think this engagement level based on the networks total members would also come across as looking fake to others as well. That was a HUGE issue for us after we read the article below about this same organization being part of a scheme to drive fake engagement within their network. Apparently this company's sister company GlobalPersonals has a history of being caught in what appeared to most as online dating fraud. Details on that can be read on their wikipedia page.
OUR OTHER MAJOR CONCERNS/ REASONS WHY WE LEFT THE PLATFORM: 
Again, in my experience the partner follow-up level is not just bad first, it is consistently bad.
The attitude of the people within this organization (those I have dealt with) have a partners second, us first attitude.
The functions and features are very, very limited within the back-end administration panel.
The tracking for referrals is sub-par compared to other platforms.
You cannot send newsletters to your own members or control virtually any element of your dating site except for a landing page. Those landing pages need to be coded by you. (If you are going to be coding a site, then why not code the entire site, right?)

If you open a site for a single country people from another neighboring country cannot join your site.

So if you launch a brand called SeniorLoveNest.com in the USA (or whatever you name your brand) if you want members from Canada to join your U.S. site you must have a different site for each country.
Their own brands called JustDating (where they operate hundreds of their own dating site brands) seem to be their real priority.
Their TOS are written in such a way that they can change the offering at a later date which could potentially leave partners in a tough position moving forward.
MAJOR ISSUES WE HAD WITH US MANAGER:
1. Belittling mentality / very slow response times at critical planning stages. (In the middle of set up of our sites he left on a 2 week vacation without even so much as a courtesy email) Does that sound like something you can afford to have happen when it comes to starting a new business?
2. We were offered free assistance to get our initial format and design set up. This assistance was a comedy of errors from the word go. Our sites went live with…
Lacking the code WLD has to make the site responsive. We actually had to point that out as it was simply not even addressed.
Poor design work, spelling errors, the copy we sent was clearly not even read by their team, errors were made in set-up both with the in the meta description and site name, and much more.  It was the most careless set-up of a site I have experienced.
Half of the way through development we were told they no longer allow sample profiles to be used. Yet 99.% of dating sites have sample profiles since these drive engagement. When we rose an issue with that it was always about, 'their research' and 'their expertise'. WhiteLabelDating.com is not the only show in town nor is WhiteLabelDating.com U.S. manager the self-appointed expert on online dating that he seems to think he is.

Before we got into the fourth month with WhiteLabelDating.com we moved our sites as it was clear that this was not a partner we wanted to do business with.

The trust was not there and the method by which our brand was handled was very unprofessional to say the least.
Trust is everything when it comes to partnerships and in my opinion the company above is 10x times as trustworthy. (Again, that is just my opinion based on a very lengthy detailed interaction).
WHITELABELDATING REVIEWS  / CONCLUSIONS: I do not feel that WhiteLabelDating is a professional company in the way that they have dealt with us from the very first time we talked to them and it is for all the reasons outlined in my whitelabeldating.com reviews that I can NOT suggest WhiteLabelDating for a game of frisbee, let alone to be your future business partner.
UPDATE: We no longer suggest 'make money type dating programs here' and in cases where we have in the past we have updated those with better opportunities. Dating is a FLOODED business and you'll make 10x's as much money promoting your own cam sites!
Comments
comments