WhiteBoxDating reviews

,
Whiteboxdating.com aka as White Box Dating is a private label dating site program similar to dating factory (datingfactory.com reviews are here) and white label dating (WhiteLabelDating.com reviews are here)  in that, the program allows you to utilize their database and outsource to them the billing and management of the entire database to whiteboxdating in exchange for a portion of the commission. We think all these type programs are a fools game and have lead to the deterioration in trust of consumers in online dating. So I can sleep at night I no longer refer anyone to these programs and I no longer accept income from these programs either.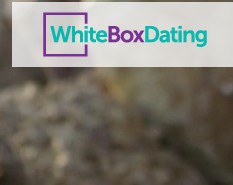 The company behind white box dating is Friends Worldwide. Friends Worldwide is known to webmasters as a company that constantly changes links, thereby gleaning traffic without payment for the traffic to the affiliate who sent that traffic. Webmaster or affiliate experiences aside, we'll focus on the end user experience as that is the primary issue we saw with the sites.
First off you can skip this article entirely and read our article titled, 'How to start your own dating site' located here if that is what you are currently researching.
The whiteboxdating platform is no better than whitelabeldating, it's actually worse in our opinion; which is hard to accomplish. Likewise, the platform itself is clunky like DatingFactory and there are not enought members that are using the site to justify members spend their money to join. That being said since FriendsWorldwide entered the business of 'white label' type dating sites we think the quality of their sites have gone downhill.
Even if you think the white label business model is a good one which I would have to question your logic if you did, in our opinion no serious webmaster looking to build a long term dating business would use whiteboxdating. I went into great detail here as to why I have a genuine disdain for this business model these days. It's a matter of not being focused on end users!
If you are looking to build a business our suggestion would be too look into one that is not flooded, like live webcams.

Comments
comments