WhiteBoxDating, a new private label online dating business platform offered by niche dating network FriendsWorldwide has just recently launched. FriendsWorldwide.com is a rapidly growing network of niche dating sites that has been around since 2001. The company offers 75+ quality singles communities across a wide and diverse swath of interests from bbw to military dating.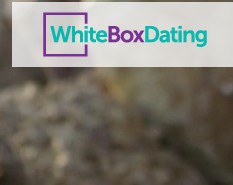 Two of their leading brands are BBWDatefinder.com  and USMilitarySingles.com (reviews at both links)
I might also mention that earlier this year they also moved their affiliate program from an in-house program to Commission Junction which appears to have been a big success judging by their increasing EPC for webmasters.
Also, earlier this year I wrote an article comparing white label or private label dating solutions.
________________________________
2/5/2015 UPDATE: I CAN NO LONGER SUGGEST ANYONE USE EITHER WHITE LABEL DATING OR DATING FACTORY. I simply do not trust either company. I included a company called WhiteLabelDating and DatingFactory in that comparison; of which were at the time, the only two mainstream programs for webmasters to choose from in order to start their own online dating sites on a shared and managed platform. (Yes, I am aware that there are a few other large dating sites such as Date.com from Avalanche LLC that do not advertise the arrangement but do selectively offer it, so keep in mind this report was focused strictly on businesses who openly offer this arrangement.) Anyway, I will be doing an update to that article in coming months but having compared all the options as of Feb. 2015 I believe WhiteBoxDating is the clear leader in private label dating.
________________________________________________________________
It appears that the WhiteBoxDating program is an open beta, accepting webmasters as of now. When I registered I got an immediate and detailed response from the program manager.
MY TAKE: I am pleased to see another white label / private label dating solution that is U.S. centered and a U.S. based company for webmasters in the online dating industry to work with.  I look forward to learning more about WhiteBoxDating. I also set up a reviews page for WhiteBoxDating where webmasters can share their own experiences. This WhiteBoxDating reviews page is located here and I will update this review as I get more information as well.
You can get more information and sign-up for WhiteBoxDating here.
Comments
comments