Wevorce.com, what it is, how it works, and how much it costs
Divorcing can be one of the most emotionally wrecking things there is. New online initiatives such as wevorce.com try to turn
Wevorce.com?

Wevorce introduction from wevorce on Vimeo.
Wevorce.com tries to change the process of divorcing by offering an online solution that tries to tick off all the boxes regarding the legal, financial and emotional spinoff of a divorce. Wevorce.com was founded recently, and is a new start-up that has since been fueled by its founder Michelle Crosby. After speaking at an Ignite congress, Jeff Reynolds joined the company as co-founder and COO.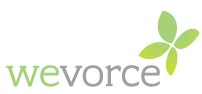 Since the age of nine (when Crosby's parents divorced), Michelle Crosby wanted to discover a way to help families go through the divorce process harmoniously. The idea was to keep families out of litigation by structuring the process and by making clear agreements early on. Reducing time in the attorney's office, is Crosby's conviction, is key. That's the foundation on which wevorce.com is build.
How does Wevorce.com work?
Wevorce.com's six-step process makes sure kids come first, costs continue to be affordable and everyone avoids litigation. It's an entire new way of approaching divorce. Instead of two lawyers with rivaling wants and needs, Wevorce.com puts one lawyer at the center whose task it is to help the family find its best way to go through with separating. There are six simple steps to go through the process: Divorce planning, co-parenting planning, partnering agreement, mapping out the finances, financial agreements, and settling the divorce.
Currently, the fastest families that go through the entire Wevorce.com process in six weeks, but on average, it takes around 3 months. Since the National Center for Health Statistics estimates the average length of divorce proceedings to take 1 year, Wevorce.com may offer a solution for many to make sure the divorce is done swiftly and effectively.
How much does Wevorce.com cost?
Currently, Wevorce.com charges around $6,500 per client. Since the average American family spends $27,000 on divorce, Wevorce.com costs less than a third of what they would otherwise pay. Wevorce.com hence offers a faster and cheaper way of separating that also takes possible children and emotional wind off into account.
If you have used wevorce.com leave a review below. (Yes, we even have online divorce reviews!)
Check out this weeks hottest online dating deals! (and free trials for online dating sites)
Comments
comments