WeLoveDates reviews
Consumer Disclosure: This is a WhiteLabelDating.com site. Therefore, when you join this site you are actually joining WhiteLabelDating.com, sister company of Global Personals. We just think consumers should be aware when they join a shared database dating site. 

History of WeLoveDates.com

WeLoveDates Ltd was founded in March 2010 by Kevin Gibbons, an internet entrepreneur. The website boasts 3,500,000 active members residing in the UK, Australia, New Zealand, Canada, South Africa, Ireland and the United States. It is free to register and become a member.  Underneath the WeLoveDates umbrella stem multiple niche dating sites, allowing members to be matched with others of similar ethnic or religious backgrounds and profession, if desired. In December 2013, WeLoveDates launched their location-based dating guides, offering date ideas in every major city across the globe.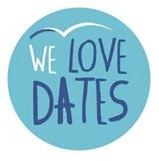 Features and Amount of Members at WeLoveDates.com
There are over 3,500,000 members on WeLoveDates.com. Anyone over 18 can register for the site, create a profile and upload photos. Free memberships can send ice-breakers, but do not have the ability to directly communicate with other members or utilize all of the search options. Paid memberships can email, instant message and wink with any member, have more advanced filtering options and search access, and control whether or not they would like to appear as online or off to other members. They may also be alerted when another member views their profile or marks them as a favorite. Paid memberships also have the ability to add credits or bolt-ons like astrology reports and personality tests to their account in order to increase compatibility. Upgraded members can also use the Diaries function to share their real-time thoughts and feelings with the community and include videos in their profiles.
Without Upgrading Here Is What You Can Do:
Create a profile
Upload photos
Send ice-breakers
Use the search functionality
With Upgrading Here Is What You Can Do:
Send emails
Send instant messages
Send winks
Utilize advanced filtering and search options
All bolt-ons to their account
Utilize "Diary" function
More about Search Functions and Matching Process
WeLoveDates provides several matching options to its members. The first relies heavily on location-based matching and search criteria. By utilizing the "Who's Near Me" map, members can instantly locate matches who live, work or spend time in their immediate area. Because the map is based on postal codes, the exact location of members are never revealed.
Encounters is the site's instant matching option. Members are shown a photo of another online dater and must quickly decide if they would like to connect by simply choosing yes, no or maybe. If it's a no, another member's photo instantly pops up. This process repeats until the member clicks yes. However, both members must choose yes for a match to be made.
In addition, WeLoveDates generates matches for members based on user provided information. The more a member uses the site, the more accurate his or her recommended matches will become.
WeLoveDates.com Membership prices / Credits and Bolt-Ons
Membership prices: (update in process- check back in 24 hours)
Credits allow WeLoveDates members to purchase items such as in-depth astrology readings and personality profile reports, virtual gifts to send to members and SMS love alerts.
Bolt-Ons are offered to paid memberships. Members can select which bolt-ons to include in their package, if any. One popular option allows members to communicate with anyone on the site, including people who haven't yet upgraded to a paid membership. Additional bolt-ons include the ability to view when sent messages have been received and read, and an option to have your profile highlighted in search results.
WeLoveDates.com Contact Information
WeLoveDates.com headquarters are in London. They can be reached by email.
support@globalpersonals.co.uk
You can give WeLoveDates.com a try here…

Comments
comments