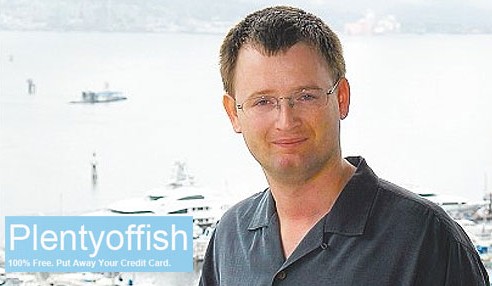 In anticipation of the rapidly approaching Online Dating Industry Conference (iDate) I was perusing YouTube for industry interviews offering new insights and to see what the experts are currently discussing as it relates to the online dating business, when I found this and wanted to share it.
Since I did not have a chance to catch up with anyone in the dating industry this past week, (due to the Christmas holiday) I wanted to share this recent video interview with Markus Frind CEO of PlentyOfFish.com.
In the video interview, Mr. Frind discusses the rapid advancement of mobile user-ship in the online dating space as well as where POF is seeing the most growth. It's a short but interesting interview and done off-the-cuff.
It seems like everywhere you turn the winners in the online dating business are being successful by doing one thing; focusing on mobile.In my humble opinion, the early winners for the future of the online dating space, as it relates to mobile are being carved out right now and it seems clear that POF is doing quite well; particularly with expansion outside of the U.S.
While I have never been a big fan of free dating sites, since I tend to be believe this leads people to being less personally invested than they are with their premium counterparts, I still really looking forward to meeting the visionary behind the worlds largest free dating site; PlentyOfFish.com.
Below is the video interview I mentioned.
The C.E.O and creator of POF is just one of a long list of speakers and online dating industry professionals that will be attending and/or speaking during the upcoming 3 day online dating industry conference and awards presentation. The iDate conference happens January 14-16th at the Luxor in Las Vegas. Software, legal issues, internet advertising, background checks, venture capital, wireless, payment systems, business planning, partnerships, and new technologies are examples of topics covered during the conference. If you are interested in learning more about the online dating industry and building your contacts in the space do keep in mind the conference is less than 3 weeks away now.  If you are already planning on attending you can also save a considerable sum of money by booking tickets for the conference in advance. Complete details on the conference events are here.
Video source:  musicplanet.com YouTube Channel
Comments
comments