Catfish is a TV Show about online dating that airs on MTV in the U.S. for those that are not already familiar with it. The second season of the series started June 25th 2013. Here is a clip so you can get a little better of an idea about the show…
Again, this reality TV show so you have to take anything and everything with a grain of sale, or a boulder of salt for that matter. (Think Bachelorette and Storage Wars :-)) Anyway, it is loosely based around online dating in that it documents real people's experiences with interacting with other through online dating.  Just so your familiar though with the idea behind the lingo, a "catfish" is said to be one who makes up a fake profile on social media sites thereby creating a fake persona, basically trying to be someone they are not. This persons motivation is to tricking people into falling in love with them based on their fake profile. Pretty deep and shady right?!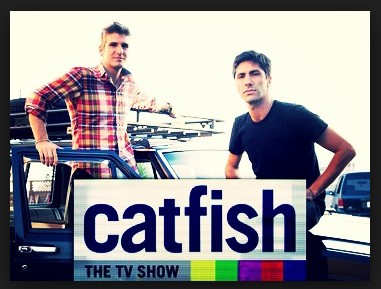 In 2010 a documentary film came out that this show is based upon. That movie was titled, Catfish. The MTV version as laid out in this show basically sets out to find out if people are real or if they are Catfish, while holding the line of being a TV Show, where clearly ratings come first.
It's really about stories of deception and documenting that on TV. Make no mistake about it, Catfish do exist and that is why in our online dating tips we always recommend meeting someone in person before investing any real feelings in order to confirm they are in fact who they say they are.  This show is both said and entertaining oddly enough in that it shows just how gullible people. Hopefully, along the way they might just help people understand that they should use some common sense when it comes to how much trust you should place in someone you have never met.
The return of this show has also spurred a fair amount of other news stories about Catfishing such as this one from Our Own Texas at www.KWTX.com and this one from Ridgefield.Patch.com
We referred to this as a TV show about online dating, but you really should realize that Catfish is really more a show about deception; which exists everyone. It is also part of the reason I set up Jason Lee's dating website review. Our goal was/is to create a place people can come to and share their real user experiences at online dating sites. So far, based on our growing daily traffic, it seems to be something people like and are sharing with their friends. Make sure to share your own experiences by leaving reviews for any dating sites you have been a member of in the past. This way we are all a little more informed when it comes to online dating sites. You can also check out our online dating tips for ways to improve your profiles and get more responses.
Match.com July Promo Codes – 20% Off Discount
Source: Wikipedia
Comments
comments