Stay tuned as were going to be doing a wrap-up for the past year of the best dating sites for the upcoming year of 2013 based on customer responses from 2012. This will include some of the best new niche dating web sites.



Factors for the rating systems of the best dating web sites of 2013 will be the same as they have always been: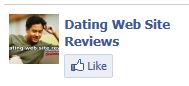 1. The number of active members.
2. The costs of the dating websites / value.
3. The functionality of the web site.
4. Overall user experiences as reported to dating site reviews. (Yes, that's us!)
MAKE SURE TO ADD…
FREE DATING OFFERS –  FREE DATING TRIALS – DISCOUNTS
What we are doing differently to start of our reviews of the best dating website of 2013
So in past years we have selected just one winner. However, this year we'd really like to focus on the major strengths of a number of up and coming dating sites that also deserve serious consideration. Perhaps you want to try your luck in a particular area that more meets in your interests or where you are amongst your peers. 2013 looks like it maybe just the year to do that. Niche dating sites have come along way and there are now many very active and great dating sites geared towards interests. Even Match.com has gotten into the niche game with Meetup speed dating events. The internet dating market continues to get more and more competitive and as a result the user experience, at least we think continues to get better and better. Therefore, in the end you the consumer wins and  that's what we like to see here at dating website reviews.
Click on the dating site reviews above to see from the past where the rankings and reviews stand and then check back shortly as UPDATE THIS POST  and crown the winners of the www.DatingWebsiteReview.net – Best Dating Site of 2013 Winner!
Start off the new year right – 2013 Match.com free Trial

Match.com 2013 Discount Codes: (Free Trial for Match.com) Use this link…. 7-day Free Trial – Match.com
 . This will entitle you to the Match.com 1 week free Trial!
Quick Dating 2013 Online Dating Tips to start off the new year!
1. Take some time to re-evaluate your profile. What you said last year may not apply to the 2013. Make it fresh and relevant
2. Re-asses what your looking for and what expectations your listing. Maybe less is more. Don't assume things. Ladies, leave off things that you'd otherwise add. Men are as we know physically attracted at first so work from that angle then explain expectations up front in person but realize that overwhelming expectations in a written format are sometime an initial turn off.
3. Men – 1 word. Spelling. Your spelling is your attention to detail. Take the time and write more than a few words. BUT NOT 500 words. The same applies to you as far as less is more but that which you do write you want to make sure is CLEAR and COHERENT.
4. REFRESH YOUR PHOTOS. Have at least 3 photos that are recent and head to ankles. This is critical to representing yourself in an honest and forthright way and makes you appear confident at the same time. It is obvious to both sexes that your not confident when you have old photos up. It's jumps out as someone whose holding onto the past. Let go of the past and embrace 2013. Only when you do that can you stand to gain the most!
Merry Christmas!
Match.com 2013 promo codes are HERE
The Best offer from Match.com is 20% off right now. Did you know Match.com has the single largest membership database?
Save big with this coupon code: 20% Off Discount
Comments
comments