About once every 6 months for the last 10 or so years a brilliant or just terrible dating site domain name hits the front pages of entertainment blogs. From HuffPo to Gawker everyone gossips about the site for about a week and then it's onto the next shocking or awful story. Yes, it's true sometime when it comes to PR, sometime bad is good. If you can get the masses talking about any dating site, it can REALLY boost your search engine rank and overall relevance which comes along with lots of traffic, at least for a while.
However, since this isn't a business course in public relations let's get to the sites. Here are some of the most absurd, peculiar, and outright bizarre dating site domain names.
Best & worst dating site domain names!
Please keep in mind this list is just about dating site domain names and not about the quality of the site. For the quality reviews use the tabs above to read or share the latest dating site reviews. Most of these sites though don't even make our cut for reviews though so in such cases I'll share a few comments after each.
1. CanDoBetter.com – Who would choose can do better as a name for a dating site? This name just evokes such a negative and sour image. Not surprisingly, the site though, in our opinion nearly irrelevant anyway and not worth joining even if it were free. (It is basically a dated version of the old site called hot or not.) BORING!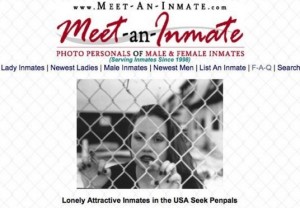 2. Meet-an-inmate.com –Perhaps no other dating site in the history of the internet has gotten such a free ride in the press as far as being bolstered simply by their domain name. The site is weak in our opinion. I mean really? (The fact their in jail might cause a problem, YA THINK?!)
3. Abdlmatch.com – Anyone into paraphilic infantilism? Wow, not sure if there is a stranger kink, or for that matter a more useless domain name. Evidently those that are into adult baby fetishes and like to wear diaper meet others that are into that at this community. I really have no words for this but the domain doesn't even tell you what the site is about. Perhaps they don't want you to know but can you blame them?
4. Stachepassions.com – Someone didn't get the memo that simply having a mustache will not drive a viable online dating site… but if so the domain MustacheDates certainly could have helped, if the effort wasn't pointless! (This site is a social network with very little activity, as in don't waste your time!)
5. DateCraft.com – for video game junkies. The name says nothing except for evoking the thought of buying yarn at Micheals. VideoGameDates.com woulda been better but if you live your life on a game console, not sure how much sense a dating site makes for you.
6. FriendFinder.com – This is one of those rare cases where a GREAT SITE has a bad name. Every time I hear this dating sites domain name I cringe. How lonely are you? I mean www.FriendFinder.com? Guys, gals, let's pick up the tempo here. 🙂 Again, this is actually a great site, read the reviews here.
So now that we have taken a look at some of the worst dating site domain names lets take a look at some of the best dating site domain names. One word domains that evoke passion and romance lead off the list in our view, followed by those dating site domain names that are highly creative and unforgettable
1. Fling.com – We are not big fans for this site but what a marvelous name. It's hot, hip, and says it all in just 5 letters…without being too over the top.
2. Flirt.com – Also not one of our top site and rumored to potentially be for sale by Cupid PLC flirt.com is though in fact an awesome dating site domain name. Maybe match.com will scoop this site up and bring it more mainstream? Here is what we had to say about Flirt.com in the last review.
2. Chemistry.com – what better way to sum up a real connection between two people! Chemistry.com is a great name. Here are the latest Chemistry.com reviews. Leave yours as well if you have been a member.
3. Purrsonals.com – How sexy are people with cats?! lol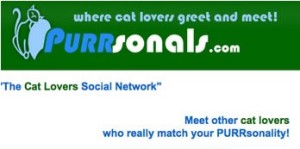 This is  a personals dating site for cat lovers and truth be told when we joined we found it to be a social network more than a dating site and therefore we can't say that it's worth joining at all. (But the name is cute and clever.) The bottom line. A cat dating site probably is not going to be the next big thing. Call me crazy.
In conclusion we most certainly live in a world full of weird dating sites and weird people….but I suppose it's all a matter of perspective. Enjoy the latest Match.com promo code or this special offer from Match.com. Last I noticed they have people with mustaches, cat lovers, and a little bit of everything!
Match.com dicount code July 5th 2013 – 20% Off Discount
Comments
comments