Say it aint so, George Takei, aka Sulu from Star Trek is a online dating guru? Well not exactly, but I was though pleased to see George Takei was talking online dating in a recent episode of his tv show. Here is a clip!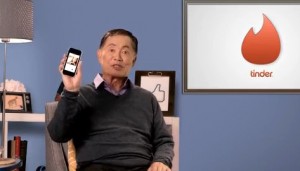 In this fun video segment George Takei talks about Tinder Dating App saying that it is, "spreading like an infection". Gross visual I might add but true. Our Tinder dating app review is here. He also says, "For those looking to meet a Jewish doctor, there is JDate". I am not sure how many doctors JDate has but it is a great call for Jewish dating sites. Also read our Jewish dating site reviews though as there are some new entrants in this niche. It turns online dating is quite popular with Jewish singles!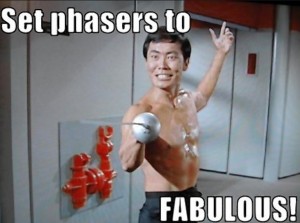 George Takei gives a shoutout to Purrsonals and StarTrekDating neither site offering much more than novelty and in our opinion not coming anywhere near justifying paying for them. He is shared a 5 second history of Match.com. Sorry George, we've outdone you there. Here is our Match.com history in a timeline.
In case you were curious the story behind George Takei program which is called, 'TakeisTake' is he is now a spokesperson for AARP. A Pretty FABULOUS spokesperson I might add. 🙂 Thanks for filling us in George!
Comments
comments