Looking for a little good dating site PR to get your story our there?
We maybe able to help. We are constantly looking for cool and creative new dating sites to share with our readers. Our site is accessed more than 30,000 times a month by both consumers looking to read and share reviews of top dating sites as well as by those in the online dating industry.
How to get your dating site shared at Dating SiteReviews
In order to have your new dating site included in our dating sites news category you need to submit a 300-400 press release focused on JUST THE FACTS!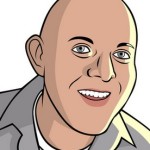 This is your chance to play the reporter on your own dating site. After we review your pitch we will make adjustments as we see fit, add information that maybe missing for our readers, and then we'll run it!
It's FREE. Free PR and EXPOSURE for your dating site!
Likewise, we share it on all our social media channels as well. Online dating reviews, news, and interviews is all we do. Submit your new dating site story to: Jason @ DatingWebsiteReview.net
TIPS: Make it a word document in 12 point New Times Roman font and spell check it. Include a logo, your full name, your position with the dating site, and of course the url of the dating site. Make sure it is live and operational as we do not share any 'coming soon' dating sites!
My personal email for advice: Jason@DatingWebsiteReview.net
Comments
comments