Starting a new dating site can be a BIG UNDERTAKING! Consider the following tips on how to make money with online dating using white label dating platforms.
First of all let me tell you that this is NOT a get-rich-quick scheme. I just want to share with you a relatively easy way to make money online in your spare time with a bit of effort and skills, if you know your way around the web.
As long as you have a website or blog and you get a fair amount of traffic then all of this should apply to you.
First off, here is some background about the online dating business. The online dating industry is now a 1.65 billion dollar industry. (Yes, that is Billion with a B). The fact is, quietly over the last 13 years the online dating industry has grown and grown and grown into now being one of the top 3 online industries.
Moreover, the online dating business is still growing and that is expected to continue well into the foreseeable future. The truth is people, regardless of dips and valleys in the economy will still continue to shell out monthly fees for their dating habits; which these days come in the form of monthly membership fees to dating sites.
Statistics also show that consumers are more and more willing to try out new dating sites.  That does of course assume they have a solid membership base. I mean let's face it, NOBODY WANTS TO JOIN A SITE WITH NO MEMBERS OR FAKE PROFILES! It's these two simple facts that led me to launching my first dating sites and then a few more dating site, but here below is the lesson I learned along the way. Since making these adjustments to my plan I haven't looked back. The adjustment I am referring to was simply partnering with someone for the technology, member database, and site management. Someone who was properly equipped to do the job and had a reputation of making their partners a solid, reliable, and consistent income.
Month in and month out, with just a few months work, my dating sites continue to grow and I get more paying members consistently with just a few hours of work sharing the site each week. So how did I do it and what are the steps you should take in order to get into the online dating business. In other words, "How do I create an online dating site?"
Ironically, here is the funny part which is the mistakes I made that you can avoid! Asking that question is actually the fundamental error. You do not want to re-create a dating site. You want to create a brand with a long-term partner who has the platform.
People all too often make this mistake, thinking that they are protecting themselves in doing so. It is also the error I made. As a matter of fact I spent nearly a year going through setting up my own site, buying a script, and all the hassle and management costs that go into starting a new dating site.  The truth is that there are two kinds of people.
1. There are technologists and..
2. there are marketers.
You need to stop for a moment and ask yourself which of these two types of people you are. Once you do, by the very nature of you looking into opportunities online, I'd be willing to venture a guess at how you answered that question. You are probably a marketer. Right? The question you need to be asking is, 'What are the best white label dating platforms?"
White Label Dating platforms enable you to start a new dating site by simply registering a domain name and then changing the nameserver codes in your GoDaddy account. (Or wherever you registered your domain name). Something that takes of course just a few minutes. From that point on, your White label dating platform partner will set up your entire site including the general design. (Or you have the choice to use their easy-to-use platform to change things as you wish to meet you specifications such as uploading your images for branding). When you start a dating site this way you avoid all the costs of writing a script on your own or buying a dating script. This is a huge savings but more importantly that free's your time up to be a marketer! That is the highest paid position in the online dating business. Think about it. Do you want to own a brand and outsource all the hassles, technology headaches, and daily maintenance. Most likely the answer is yes. At least for me it was.
The next task for me was to evaluate the difference between the white label dating platforms to determine which ones offered the most stability, had the best reputation, the highest residual income or rather best percentage of sign-up fees, and most critically which platform offered a brand that consumer already knew in case they went checking on my dating sites member network.
This is the next big pitfall and the reason why you want to avoid companies like WhiteLabelDating.com and other platforms that are chock full of fake profiles. You want your member to get value from your site and say good things about it. Right? Of course you do. That is why you want to start a new dating site with the leader in the particular niche you are serving.
For example, if you are starting a new senior dating site you would want to have the network that is tied to the largest established database of single seniors. This is that network. (at that link I might add that they also have a variety of other well-known sites in a dozen niches, meaning you aren't starting fresh.)
If people research your brand and see that it's part of a larger network they will feel good about the network your part of because it has a good reputation as a real dating site, not just a place where people launch dating sites!
Likewise, if you are starting a new BBW dating site you'd want the same—the best network of members. There is one company that has the largest and best BBW dating network that you'd be foolish not to use if you are starting a BBW dating site. (I have listed that one here).
Knowing these fundamentals and getting off on the right foot in starting your own personals site will save you a lot of time, stress, and money. Starting a new dating site can be very exciting but again it all comes back to choosing the best white label dating platforms. I cannot emphasize it enough. I hope this advice has been helpful.
The next step is marketing and that is where YOU can excel by working both smart and hard! The sky is the limit. Use P.P.C. (Pay-per-click), social media accounts, article marketing, YouTube videos, guest blog posts, and blogging and you will be amazed at just how many members you can joining your site within a relatively short period of time. Remember, when you set up your dating site with the partners at the links above you already have a successful dating site with millions of active members.
Let me leave you with this parting thought. Perhaps, what is most exciting of all is that with these partners you will make a large percentage of all membership fees for life. That's a pretty powerful statement for a fairly simple business model. Wouldn't you say so?
Here they are again: A. create a BBW dating site or B. create a senior Dating site (This partner is also great for most other niches.) If I can answer any questions please don't hesitate to contact me. I enjoy helping people get started in the online dating business.
UPDATE: Get the full list of niches to start your own dating site…..All you need to do is pick the niche, register a domain, and start marketing. Full program list here.
Please make sure to share this how to article by Jason Lee of www.DatingWebsiteReview.com
Check on domains here…

WEBMASTER NOTE: A much larger opportunity exists with starting your own adult cam site.
Truth be told people are making way more money with adult cam sites than with dating sites!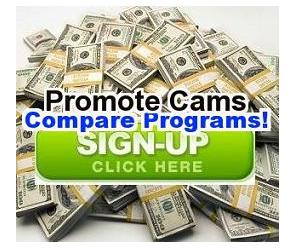 We have a Tutorial on that here! (includes the links to compare and sign-up as well for white label adult cam sites)
Comments
comments