The Onion has a wonderful satire news story this week about just how mundane and boring 99% of dating profiles have become which should serve as a reminder to all of us to be original but try to sound like you're trying to be original, as you will more than not end of rattling off cliché after cliché in our dating profile unless you give it some serious thought.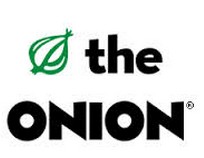 Read the full gut busting story here titled, 'Fun-Loving, Laid-Back Woman With A Bit Of A Nerdy Side Joins Online Dating Service'.
The net takeaway again is try not to sound like everyone else. Perhaps avoiding these clichés is a good first step to recovery:
spontaneous

down-to-earth
little quirky
fun-loving
laid-back woman
bit of a nerdy side
This is not by any stretch of the imagination the first time bad online dating profiles have been the butt of the joke. In march of this year The Onion also ran a hilarious story called Tips for Using Online Dating Sites.
Here is an excerpt of a few of the suggestions which I enjoyed the most:
Put a Bible verse in your profile to show other men that you have a stifled, Puritanical sense of raw sexuality just waiting to be let out.

Crafting the perfect online dating profile often requires a fresh pair of eyes. After you're done making your profile, enlist some friends to look it over and lie about what they think.
The full list of the Online Dating Tips from The Onion are here. Also check out their Valentines Day Video here which is quite funny as well.
For anyone unfamiliar with The Onion, it is a satire news website that is shared by millions daily, mostly via social media sites. More than likely 99.9% of people have most likely visited this site as it's become so popular.
On a final note, remember our main dating site reviews comparison table is located here. Consider it your ultimate tool to making sure you get the most out of your online dating experiences.
Comments
comments