Pof reviews - plentyoffish

,
Pof reviews 
features, costs, and general information about plentyoffish dating site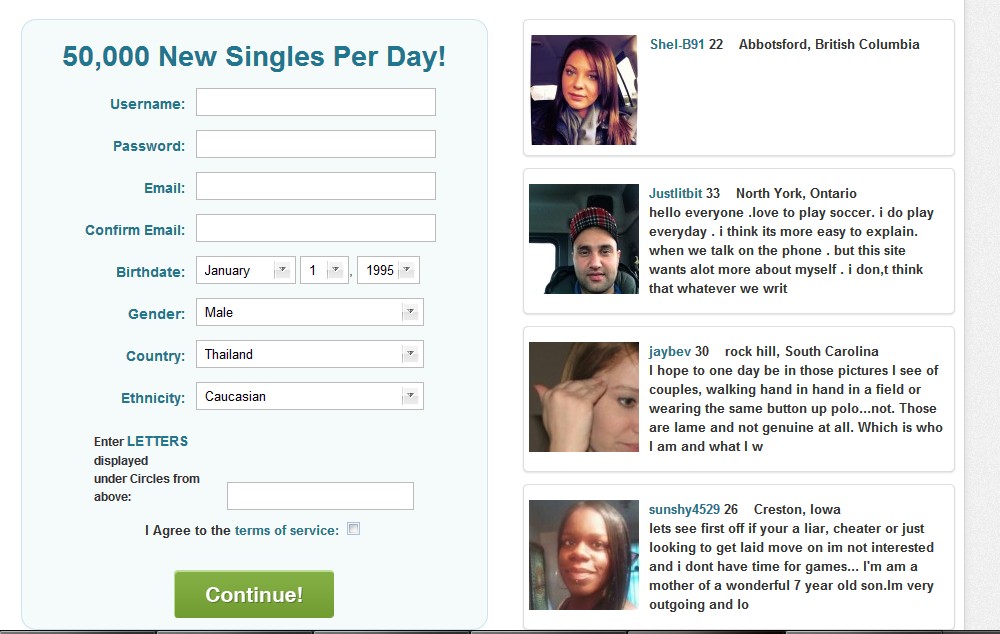 POF is the leading free dating site with far more members that any other free dating site online. As you can see in the image on the right they claim to register over 50,000 new singles each day.
Most recently POF has indicated that their experiencing the most growth in two areas.
1. Mobile – According to this interview with POF C.E.O. Markus Frind from 2013 mobile usership of POF has exploded as a portion of all daily logins.
2. Global Adoption – POF has seen very large growth in foreign marketing outside of the U.S. and Western Europe.
In the last year industry watchers have also seen POF do two things that maybe indicate of the future direction of the company as a whole.
A. They have eliminate intimate encounters.
B. Pof has vocally and visibly explored many acquisitions including the near purchase of True dating site, which was one of the only dating sites that performed background checks of all members as a condition of joining. (That sale later fell through). However, pof did buy fast life and appears to be heading in the direction of coupling offline dating events inside of POF in the near future. More on that acquisition here.
Markus Frind a Seattle native starting building the free plentyoffish dating site at a time when most people felt the money was to be made in premium dating sites. Clearly in retrospect they were wrong as free dating has grown more than premium dating and with fewer competitors POF has gained the most members.
As a 100% free dating site, Plentyoffish.com or as it's commonly referred to as POF has become an advertising center for premium dating sites. Sure, on the utility side of things millions of people obviously still use this free dating site but what keeps the lights on and keeps the site free is the fact that premium dating sites buy ads on the POF dating site.  Therefore, there are clearly millions who prefer premium dating sites over free ones and millions of others that are content with pof. Whichever camp you are in these are facts about the site itself.
Layout:  Pof is a stripped down dating site with very basic functionality. Along the top of the screen you find 6 large bold buttons that say, inbox, meet me, search, online, chemistry, and upgrade. Truth be told most users use the login button and search by area as well as the search by age in their areas and few other features.
Features: You will actually find that on POF there is more functionality than most are aware of or take the time to use.
POF meet me feature is a hot-or-not style way to indicate if you are interested in another member.
Date Feedback – another POF features where as an upgraded member you can actually here back from your date online. We have not tried this feature but I suspect this is most useful when the date didn't go as well as planned.
Contact History – This is a standard dating site features that POF also has making it easy to look back at who you last spoke to.
Favorites – Just as it says, store and easily find prospects you marked as favorites.
New Users – This feature pin points the most recent members based on your search parameters and is probably my favorite feature on the pof dating site. (This is due to the fact with free dating sites you often have people that have had a profile for years, some who never check their mail. Paying the most attention to the new users feature may enhance the amount of replies you get on pof.)
My City – This is simply a shortcut with a unique title to POF that renders singles in your city based on the search metrics you typically use pinpointing single men or women in your home city. It is all part of the free membership except where noted.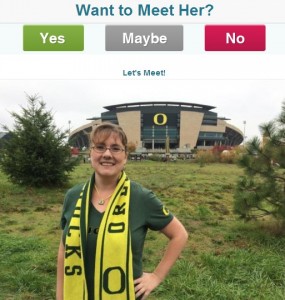 As an upgraded member you appear higher in that search for those looking for people like you. (Based on age, area, etc) Example shown to the right.
Costs: There are no costs whatsoever for the standard membership. There are though a number of things you can buy on pof with credits. Such as upgrades I just spoke of and those that can enhance the look and feel of your profile including custom backgrounds.
Here are the POF upgrades costs: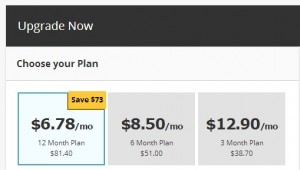 $6.78 month on a annual plan
$8.50 a month on a 6 month plan
$12.90 a month on a 2 month plan for a total of $38.70. This will unlock the following upgrades on pof.
A. Send gifts
B. Upload up to 16 images
C. See when someone say your message
D. See if someone ever read your message or just deleted it
E Appear higher on meet me results
F. Customize background.
G. Removes ads.
You will also find that POF now has a link on the bottom of their site called sex personals. This has been added since they got rid of intimate encounters. This page links to ads for adult dating sites.
Support: Pof offers support in that if you experience harassment of any nature they will take action once you report this. There is also the fast and easy option to block members who you do not want to receive any more correspondence from.
That's a wrap, I hope you have found our POF reviews insightful and informative.
Our Conclusion: In this editors opinion for those that want a free dating site POF would be the go to space. That being said we still believe in that old adage, "you get what you pay for". Specifically, we firmly believe and lots of data indicates, people are more invested in checking their inbox timely and responding more often on the premium or paid dating sites. Free dating sites will always exist but you have to also assign a value to your time. Personally, I have no problem paying for a space where I know that many people are filtered out who are unwilling to pay what typically amounts to less than I spend on my morning coffee.
Share your own pof reviews by using the leave a review button.
Looking for the top premium alternative?
Many consider Match.com to be just that. Hre is 2014 Free Trial for match. 

Comments
comments