This past week a new Pew Research Study about online dating was released and just like tossing a cracked can of corn in a lake, the fish are jumping out of the water be the first to write about what we basically already know. Yes, yes, online dating is normal. SHOCKING RIGHT?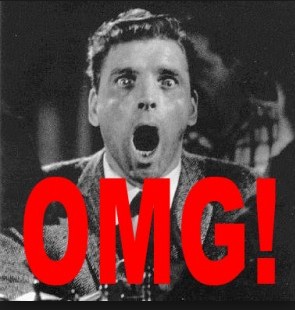 Anyway, Slate was early to the party with a guest post that was interesting and well written from freelance journalist Amanda  Hess. It's worth reading but if your on the run the general message is all the same, online dating has indeed gone mainstream.
Marketplace.org followed up with Amanda Hess in a phone interview where she shared her take on the findings of the Pew Report in this video which was interesting as well.
Check it out in this video interview below.

…OHHHH, okay now I get it.
Also interesting, Washingtonian covered a press release from Zoosk which outed Federal Employees as the reason why Zoosk usership spike this past week in DC. I had to laugh. Federal empoyees on dating sites while they are being paid? You don't need a government shutdown for that now do you? Here is the article.
The original Zoosk Press Release  is here….In the press release Zoosk basically tosses federal employees under the bus attributing their time off to the boost in user-ship. D.C. booty calls are already a big thing so it must have been a real frenzy during those 2 weeks!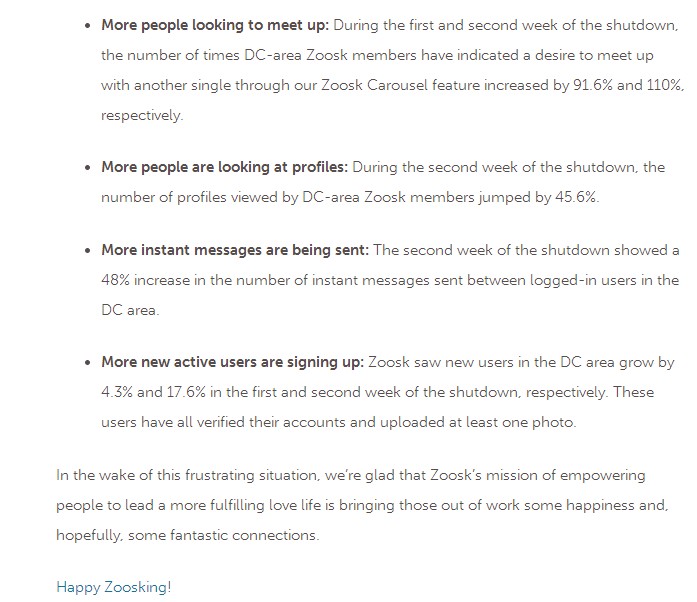 BizJournal also carried the story saying the spoke we 110%! Like I said, a real rough patch that paid time off was…
Venture beat went on a total rant about the latest invention from the creator of SeekingArrangment.com, a sugar daddy dating site. (Someone needs a lesson in supply-side economics) Anyway, the new dating app aptly (no pun intended) is named carrot dating. Carrot dating has gotten over 30,000 downloads since it's launch and to be perfectly frank the notion of gift giving that the app employs to get dates goes back to the stone age. Yes, cavemen were getting dates this way, and it's not going anywhere anytime soon. Anyway, I was just a bit surprised that Venture Beat gave a  journalist their platform for such a rant about how offensive the app. Anyway, the story and writer are really getting hammered by readers commenting on the post, as far as how clearly there is a market for it; so why not? Here is the full story. You can learn more about the Carrot dating app and read or leave reviews about the Carrot dating at our sister site: www.OnlineDatingApps.net.
NPR actually titled an article, 'Online Dating Is On The Rise (But There Are Still Haters)' I won't read articles titled like we are in 5th grade so perhaps you can tell me what it says. I am sure with that title it's gotta be deep! HATERS?! National Public Radio PLEASE?!
PCMag  regurgitated the Pew Study everyone that everyone has been yapping about all this week but the headlines is priceless, ' Online Dating Is Now Socially Acceptable'. Probably a good idea to let all the Android nerds know they can talk about it in the open, right? Thanks for the memo and that's a wrap for this week…
Original source of the Pew Report: http://pewinternet.org/Reports/2013/Online-Dating/Summary-of-Findings/Dating-digitally.aspx
No squeeze yet for the upcoming holidays? We can help you with that. Give Match.com no obligation trial run for Free with this 3 day trial for match.com
Comments
comments