I just ran across another written for the internet, dating article that I had to share; this one is from Forbes news it is completely over-the-top. The post is called,
'Online Dating Websites Aren't Required To Warn That Some Members May Be Murderers'.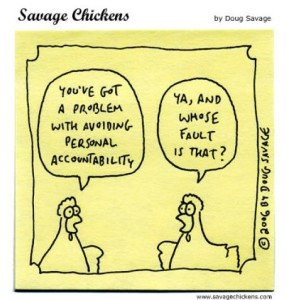 First off this article just highlights another situation where someone had an encounter with someone who had a prior criminal record on a major dating site. Old news, right? YES, THIS HAPPENS. Take personal precautions. Period.
What bothers me is this: Evidently people continue to seem to think that the use of a website somehow infers the site will also protect you, shield you, and allow you to avoid accepting personal responsibility for your self. 
I have to wonder when people will stop blaming businesses for their own choices. First McDonald's burgers made us fat and now we are faulting website when we agreed to meet these weirdos in the first place. If you personally failed to properly check out someone you took o your home you just can't go blaming a website for having the database of singles.  I mean seriously, where do this end?
Here are the Online dating risks, plain and simple!
1. You might get laid.
2. You might get herpes.
3. You might get married.
Moral of the story, don't have unprotected sex unless you are prepared to accept the reality of what might come as a result?! (In other words use your head) Just like when your mother taught you how to cross the street. Look both ways….TAKE PRECAUTIONS!
You have to use the same GOOD judgement wherever you meet someone and just because you meet someone at an online dating site does not mean you can skip using the same common sense that should apply if you meet someone at a local grocery store.
If you want to protect yourself learn more about a person before you meet them and certainly do not bring strangers back to your home until YOU have done YOUR OWN due diligence. Let's stop blaming the cheeseburger for making our waistlines increase and instead accept responsibility for ourselves. Only then can we see, use, and appreciate technology for what it is.
Save on Match.com. Check out our latest Match Promo codes
Our use this June 2019 Match coupon! 20% Off Discount
Comments
comments