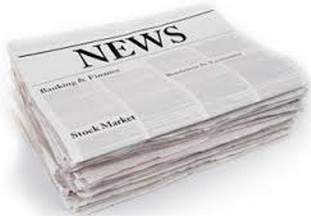 Ah the joys of bringing all of you the very latest online dating headlines courtesy of my trusty Google news feed about online dating.
UPDATED WITH SPELL CHECK! 
When you read as many new stories as I do about online dating your eyes feel like they are going to pop out of your head!
The problem is the stories are all too often basically spun versions of the last story! That is why we waited 3 extra days this week to see if there would be something more interesting to hit the newswires. Even the most well-respected publications, those that are read by millions are now becoming the absolute worst offenders at spinning stories and re-feeding them to us as something fresh!  DAMN YOU NY DAILY NEWS! "Don't fall for fraud?" that is REALLY your tip for us? Some please tell me how that is a tip. DuuhDur??! 
If I had a nickel for every article I read that was titled, 'Online dating tips' Thomas Jeffersons face would be like friggin everywhere! I am not even kidding…. EVERYONE JUST PLEASE, stop it with nearly identical crap news posts about online dating.
However, the new FOUL thing Journalists appears to doing this last month, in least one article per smut-rag, is sharing the same unique online dating sites in a little column typically meant to shock and surprise. They spin the title but basically they merely copy one another's content with list of totally stupid dating site nobody uses! Nicole Bogart of GlobalNews.ca I am so calling you out right now! YES YOU! This is a classic example of being oh so not clever! 'The Internets Most Specific Online Dating Sites', this story has indeed already been done on at least 1000 different sites! 🙂
At least give us some new sites for goodness sake! There are at least 30 new outrageous dating sites a month so why are feeding us antiques as it they were NEW news!
Okay so what was a GOOD read this week in the world of online dating news? Hmm..
So my favorite online dating story this week was this article. Evidently now the geniuses of the world can tell us which cites are good for online dating and which cities are bad for online dating.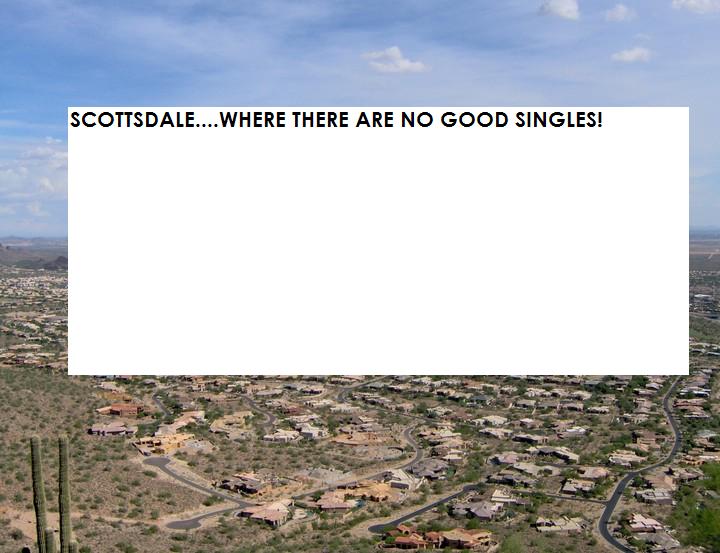 So let me get this straight, basically the article is saying that people that live in Scottsdale Arizona suck. The claim is based on a random study for the top cities for online dating. talk about subjective. NICE filler with a good keyword! This has to be my favorite headline of the week. The logic of this flimsy study says that basically 1/3rd of people think the other 2/3rds suck…BRILLIANT!
On another note, this Journalist below completely pimped the phrase online dating by making it clear to the top of the popular news topic for the week; doing so all in the name of promoting some random roommate app. The search gods have been good to you my friend!
This weeks there were also loads of crime stories tied to online dating. The fact is online dating is dating being that you met someone online does not change the fact it is still just dating. It's just how you met the person that is different. Take precautions  folks!
…And I am sorry Times of India but I am not sure I can suggest safety tips for women from your publication quite yet! In all seriousness don't believe the hype these  stories create, it is not a new phenomenon. I do suggest reading our Online dating safety tips for women though and using common sense!
Perhaps the most well thought out story of the week was from the National Catholic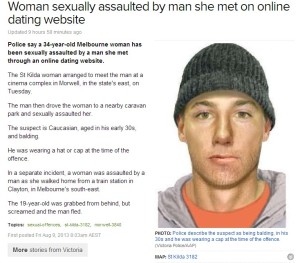 Register. More than a paragraph or two of recycled content, it actually seemed as though the author put some real thought into suggesting to fellow Catholics if online dating was worth trying. Great arguments on all sides and a all-in-all good read. (Remember our Catholic dating site reviews are here)
…and to wrap up the weeks PhillyMag.com covered a new dating site for people looking for other people who eat gluten free. Here is the paragraph. 🙂 It just so happens the site is nearly member free as well….meaning GOOD LUCK ACTUALLY MEETING ANYONE on that site. However, I am sure they will gladly take your money!
As always we suggest Match.com as a safe bet to meet lots of local singles. Also check out some of the best niche dating sites for more popular dating sites online. Make sure to leave your review on any dating site you have been a member of!

 20% Off Match.com  
Comments
comments