Why Online Dating is the New Normal
(Dating Website Review Reader Letters) Alice T. Boston U.S.A.
The "online" part might be new, but dating is still just dating.

My great grandparents came from Eastern Europe. They didn't have a chance to date. They met each other just one time before they were married; they met on their wedding day. My grandmother used to tell me stories about how her grandparents had to sell cabbages for five years to secure the services of a reputable marriage broker. In the late 1800's arranged marriages was the accepted way for people to get their daughters married off. In those days, dating was extremely abbreviated.

My grandmother used to talk about how she "dated" my grandfather: by mail. He served in World War II and they sort of knew each other before he enlisted in the military. After he left to fight in the war, she used to tell me stories about how she mailed him one letter, every day, for three years. He received them months after they were written, all bundled together with brown string. He did write to her, but not every day. She was young, in love, and they happily dated by mail.

My mother told me how she met my father. They "dated" by telephone. Every night she had a standing appointment with my father. She would stand in my grandmother's kitchen, and at eight o'clock every night, would call his house. If someone was home to pick up the phone, they would chat for hours. Each one of my parents, still teenagers, standing in their parents' kitchens, talking on a phone tethered to a wall. They were young, full of hope, and they dated by an old style black rotary telephone.

I work at home on my computer. I hardly ever leave me house unless I have to buy groceries. I have an online relationship with four close friends, with whom I speak every day via skype. I have never met them in person, but I think of them as close friends because we have a relationship. I have met three men in the five years, with whom I felt very close, emailing a few times a day. I guess that was like dating, sort of.

Online dating is the new normal

The point is, no matter what venue, whether it be by letters, a telephone, or email, dating is dating. Our lives are shaped by what is around us. When the main source of transportation was a horse, people had them in their lives, they didn't even think about grabbing a saddle in the morning to get where they needed to go – they just did it. Today, technology is a really huge part of our lives, and people who are under 30 have grown up with computers, its just as much a part of their lives, as horses were a part of the lives of people who lived in the 1800's.

Most of us have a smart phone, tablet, or a laptop at the very least. Many of us work in jobs that didn't even exist before. So, the lives we are living have never existed before; we are in a brave new world. But, people are still people. Dating, relationships, even marriage will still go on, even if the stage is different.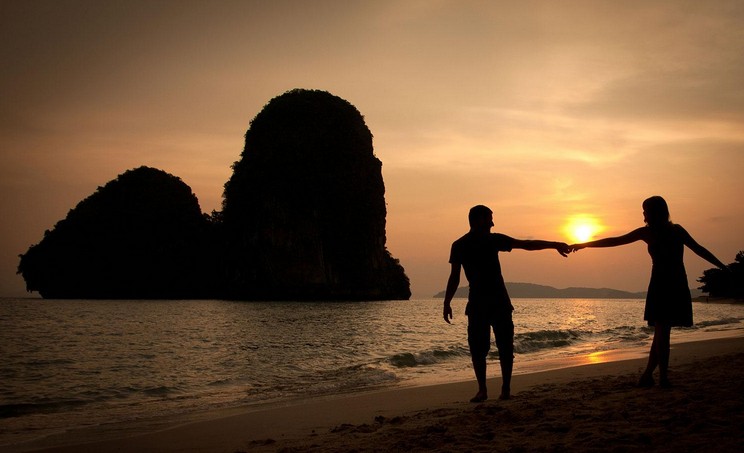 Thank you for writing Alice!
We could not agree more! Online dating is the new normal. The fact is YOU are the one that is weird if you don't at least try online dating to see if it works for you. Technology has made dating easier and there is no reason to not at least give it a try as online dating can spur healthy relationship and even lead to a wonderful marriage!  Click here for a – 100% FREE TRIAL FOR MATCH.COM or you can also read more about how the Match.com 6 month gurantee works here.
Comments
comments