Welcome to Jason Lee's  DatingWebsiteReview, '8 on Online Dating' information page.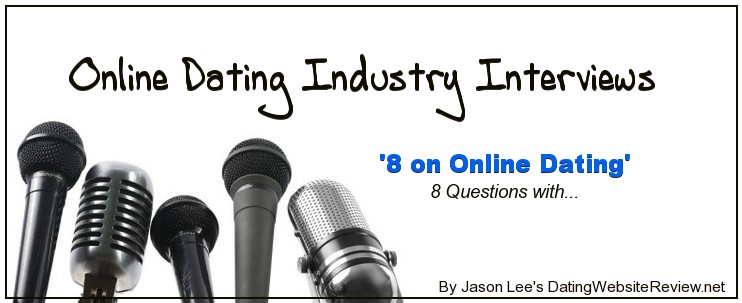 Online Dating Industry Interviews 
Here is how it works. From time to time we invite online dating industry professionals to share their insights. We ask you to choose 8 questions from this set of questions and send us a completed word doc that is publish ready. Simply copy and paste your 8 selected questions and then provide your answer them under each question.
It's 8 on Online Dating! 
1. How did you get involved in the Online Dating Industry?
2. What impact do you think Mobile Apps /Social Discovery Apps will have on the online dating industry?
3. What is on the horizon for your dating site?
4. Do you feel online dating sites change the way people interact as far as dating goes? Or do you feel it's merely a tool and society changes on it's own.
5.  Tell us more about your sites latest plans…
6.  Have you ever  used a online dating site? If so which one?
7.  What changes do you see happening in the online dating industry as a whole?
8. Do you feel private label dating platforms operated by small niche operators will play a role in the future of online dating.
10.  If you could change one thing about the dating industry tomorrow what would it be?
11. What is the single biggest challenge of operating a dating site?
12. Do you feel the online dating industry needs more regulation?
13. What's missing in the world of online dating?
Please limit your total responses  to 400 words or less  if at all possible. Thanks for taking part in, '8 on Online Dating'. Online Dating Industry Interviews.
Online Dating Industry Interviews appear under Guest Posts which is shared with entertainment blogger guest posts in order to bring together readers of both types on content since they share an interest in the world of online dating. This category can be found here.
Email: Jason@DatingWebsiteReview.net