As I was perusing online dating news today I stumbled onto CultureMap.com a cool site  that covers neat lifestyle news stories. Anyway in the Dallas edition is where I was first introduced to a new dating site called CheckHimOut.com. So it's a simple enough domain, one that  infers of course females in control, but what I found when I got there was not so simple or even subtle.
If you don't want to wait check out this site here.
OK! Before I delve into this new dating site let me preface what I am about to say with the following statement. The raw shock factor here maybe good for PR like so many other sites…and in all fairness I have not yet joined the site so I can't yet speak to quality. We are actually now in the process of a doing a CheckHimOut.com review. That will be forthcoming. In that full review we will go through the sites features, costs, member base, functionality, and even the app if they have one. (Which is appears they do)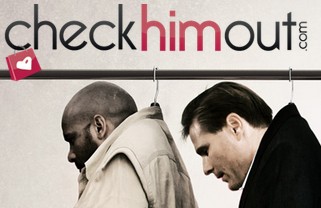 What I wanted to do today though was simply share this new dating site with you. And why it evoked a big, 'Oh Wow' when I first landed on their site.
Pictures are worth a thousands words folks…so please just take a look at how the site is portraying men. :-).
I have to believe that someone has pointed out to this site owner(s) or their designer team that these hangers look a bit like meat hooks! That's not all….
Just look at the other graphics from the CheckHimOut.com home page. Below you will note that men are referred to as,"Products". The site goes on to say that men can, "Advertise themselves and get checked out". Wow! Clearly not in Kansas anymore, Toto!
After taking a bit of time to think this new site through though my reaction is not quite as strong as it was initially. While I do not personally use SugarDaddy dating sites or Casual Sex adult dating sites I know that hundreds of thousands of people and in some cases millions of people log into such sites daily. Certainly objectification there happens all the time. My only concern here is that these hangers are really pushing the envelope. I had to look twice as it almost looked like the men were on meat hooks. I don't think that's by accident. :-). Perhaps the raw shock factor though in those depictions though will stir enough conversation and media attention though that this will work in the favor of this new dating site. There are dozens of examples of how that has happened for other dating sites in the past. (Sites like Meet-An-Inmate and WhatsYourPrice are of course two of the best examples)
UPDATE: A  reader shared this with me as well and so I wanted to pass it on. This is the YouTube commercial for CheckHimOut.com:
You can join this site and browse the products (men) for free here.
CheckHimOut.com also has an affiliate program (info on that here). As is the case with all new dating sites, I am sure that will be instrumental in helping this new dating site get off the ground.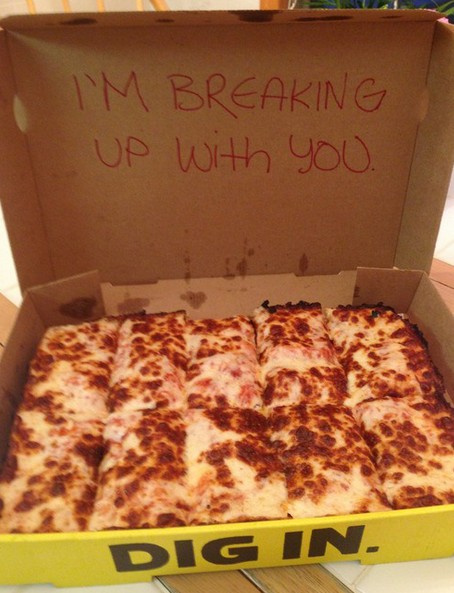 Being that we share news about new online dating sites frequently I also couldn't help but notice that the site appears to be a large, well backed operation. CheckHimOut.com has all the tell-tale signs that this dating site is legitimate and in it for the long haul.
TAKEAWAYS: If you don't see changes in society reflected in new online dating sites, you may also wanna read some of our other posts such as this one.  In one word image, clearly things are changing in the world of online dating!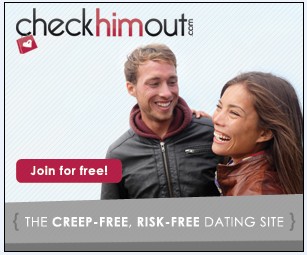 CheckHimOut.com Promo Code for free credits: Use the promo code "products"

Comments
comments