As an online dating industry critic I occasionally share my take on observations that I have from talking with people in the industry, as well as insights I get from visiting with singles who regularly use online dating sites and dating services.
I also closely monitor dating industry news and internet dating trends to try to see what is happening from all sides of the business.
What I want to discuss today is the bleak future niche dating sites, that have no genuine interest in developing into real communities, have. Which I can safely say accounts for more than 95% of all niche dating sites. Here me out…
SUGGESTION FOR DATING SITE BUSINESS OWNERS: If you plan on starting a dating site or are already operating a dating site you really should consider reading attentively and giving these points serious consideration.
Moving from Niche Date Sites to Authentic Singles Communities…(Or so we hope)
I think most of us can agree on a single word that accurately describes why people come together over shared interests. That word is,  'Community'. When it comes to the online dating business, first building and then tirelessly working towards maintaining and building an authentic and useful community has never been more critical than it is today. (Unless your business is slapping up dating sites with no care for the end-user!) Clearly, a dating site without any sense of value or community is a dating site without soul. It can be summed up by saying at its core is nothing more than lazy duplicated technology and a wast of resources for everyone involved; from the site creators to the members, all the way down the line.
Rant aside, my premise is this. The few niche dating sites that will be successful over the long, long haul will be those that are TRULY UNIQUE and those whose owners and managers TRULY INVEST in understanding the shared passions of the singles within their communities.  They will focus their content, features, and messaging in such a way as to support the common values of that community. Without the fundamental focus being on building a truly authentic sense of community; a dating site or any website for that matter, can and does most often become ubiquitous and of little use to anyone. And this is, in my opinion exactly what has been occurring in the online dating industry over the past 3-5 years….or arguably since the first 40 or so niche dating sites were created.
CASE IN POINT: Compare a silly dating site like PrisonDatingSite.com that in my humble opinion has no REAL community features at all to it to a site popular community based site like MillionaireMatch.com. The latter has counselors, abilities to verify net worth, blogs, and other true community based features. (Please don't mistake that for a pitch)
Get in and Stay in the Circle of Trust with Your Singles Community Members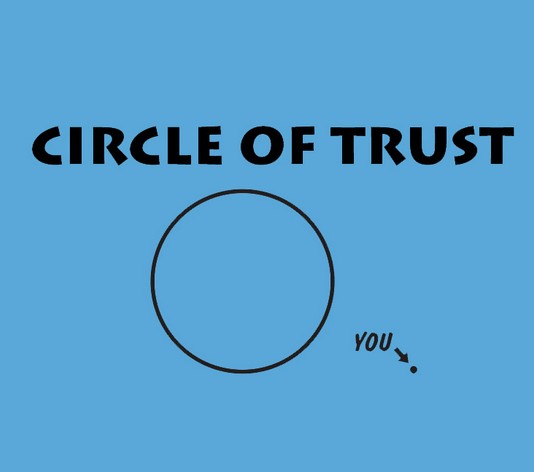 So what is a community anyway? A community is simply a social unit of any size that shares common values. We can think of ourselves as one large community of singles with general but more common values; as a general rule values that are more based on typically hard facts and numbers when it comes to paying for dating sites.
So things like membership costs, total members, and dating sites features may translate broadly to be core values centered around perhaps offering a good value for singles based on integrity.
…Or we can alternatively separate ourselves into smaller very well-organized communities that focus around more narrowly shared interests like compassion for and the caring for animals; or whatever the niche is of that dating site we join or community we are part of. This is also in all fairness where it gets tricky for dating site operators to build authentic communities. (Albeit not an excuse to not even try which is commonplace these days)
However it is that dating site operators go about establishing these singles communities, they stand to learn a lot by understanding that unique values are shared within all good singles community. These values are those which will best build and hold together these singles communities in any given niche. They are what gives a singles community it's soul and builds value for all the sites users.
What this Means for Dating Site Operators
Real actions, real content from thought leaders in the niche, genuine messaging within your public relations and marketing efforts, and truly unique features which are relevant and useful to that niche will continue to be more and more critical to your success in the niche dating site business of the future.
So how do you make your dating site into a REAL singles community, one that stands any chance at not becoming 1 of 1,000 soul-less niche dating sites? Here are some thoughts for idea building.
Build an 

AUTHENTIC

singles community from day 1. To do so you must first understand the differences between operating a singles community and merely a niche dating site as I have tried to touch on above. For the vast majority of dating sites that it where they will veer of course and be forever lost.
If you operate on a shared database platform where you really have no control over anything but advertising and branding you are doomed. The very first thing you need to do is build your own unique community. Otherwise you are truly nothing more than an affiliate marketer with a logo. Most everyone agrees that the days of white labeling and private labeled dating sites are numbered.

These are business cycle models that typically disappear once the value to the provider of the white or private label is gone

.
Learn everything you can about your niche and what specific core values best translate to that community. You must deeply understand the 'niche' and translate that understanding passionately to your users so that you are viewed as authentic. Otherwise you cannot create the perception of  'value' which is in fact that glue that holds a community together.
I firmly believe that for very logical reasons, surfers are no longer as willing as they once were to give a new dating site a second look unless they have heard positive things about that site from either their family or friends. From taking a long deep look at online dating statistics it also seems equally clear that the days of building a pretty landing page and getting tons of free press are over.  The, 'sociology of us' is replacing the simple 'psychology of me'. People are also realizing that the larger dating sites have in most cases vastly more members than small niche dating sites. Many very large dating site companies who operate mostly niche dating sites are learning about these trends a little too late. My hope with writing this article was merely to offer dating site operators my advice on how to help themselves, in my Utopian ideas of seeing the online dating experience overall become better and less fraught with traps.
It's not as simple as merely differentiating branding and/or generally customizing the basic text of a dating site, but instead REALLY differentiate yourself as an authority site in your niche and delivering authenticity at all times. The key differentiating factors between authentic singles communities and cookie-cutter niche dating sites are going to be the ultimate signs of AUTHORITY in the future; translating genuine authenticity into things that connect the shared values of those who have a shared interest.
Once More, Why Niche Dating Sites are Losing their Appeal
I briefly want to mention an article that I wrote last summer titled, 'Why Online Dating is Dying and Why it's a Good Thing'.  The basic premise of that article (full article here) was that in the online dating industry statistics support the fact that desktop centered, 'niche' dating sites are NOT going to be a major player in the future of the online dating industry; rather it will be applications centered around authentic and in many cases localized singles communities.
Likewise, free dating sites are making big gains on premium or paid dating sites each of the last few years.  Totally free dating sites are more popular than ever.  Returning to my initial point though, dating apps are what the vast majority of singles are radiating towards as far as meeting other local singles for dating. As explained in this article from OnlinePersonalsWatch.com, dating apps are also where the vast majority of new venture capital is heading.
It's a Matter of Deteriorating Trust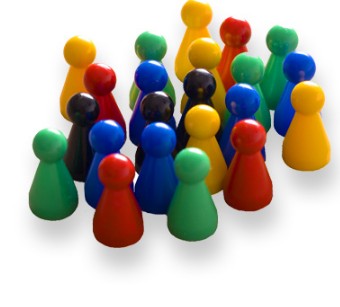 Let's be honest, 95% of niche dating sites are nearly identical in every possible way. Likewise 99% of the dating site operators are doing little if nothing to build REAL singles communities inside of these dating sites or actively learn about the shared values of those who are interested in the same things. Engaging website users on a deeper level than simply over promising ad copy will be a necessity soon.
Authentic Singles Communities are the Future.
All gravy trains come to an end and so say me that this end is near. There is good news though. While you maybe too late for soulless all-purpose niche dating site, you are just in time for a REAL and AUTHENTIC, TRUE SINGLES COMMUNITY with a great app. Likewise, if it has soul and REAL UTILITY we are happy to share it here.
Please make sure to check out our just announced nominations for the 2nd Annual Golden Heart Online Dating Awards here.
Make it a great date!
Comments
comments