For those of us who constantly watch the online dating space it's always a crap shoot on which new dating apps are set for epic failures and which ones are sheer brilliance. However things play out for this particular new, 'invite only' dating app named Wyldfire one thing is for sure; they are making a lot of noise!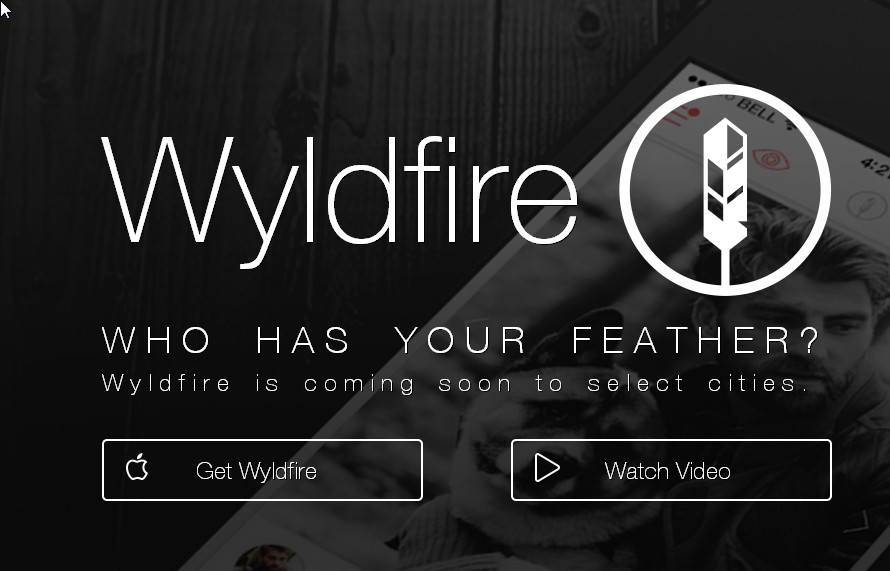 Let me first share the video intro they scraped together.
Pretty silly yes. Very basic yes. The start of something big? I am really not so sure. Let me elaborate.
Last week this new dating app was featured in a new story on Huffington Post. Here is what Amanda Duberman had to say about how they hope to attract members.
'Most women only know a limited number of single, straight dateable men that they are not interested in dating. And beyond prompting users to invite one male friend at the sign-up stage, Wyldfire does not offer women incentives to recruit more men. But with so many dating platforms overpopulated (or at least, abused) by men, the founders hope women will privilege quality of matches over quantity:
Okay hold up a minute folks. This dating app expects women to advertise the site for free because it's somehow a great idea to have other women refer them dates that they are not interested in themselves. Does anyone besides me think this isn't such a sharp idea after all? Not to mention the dilemma the first 10,000 or so women face who sign up; no matches at all. How will this app will reach any viable size to entice women to really take the time to even download the app?
The week before on business insider Wyldfire was featured in this article. Below in a quote from this article is yet another reason that I have my doubts about Wyldfire dating app. Read what Rebecca Borison reports on this app and how it's supposed to work.
"Beyond the initial screening, Wyldfire takes any reports from users very seriously. If a user flags another user, the account will immediately be shut down and the Wyldfire team will assess their messages to determine the problem and decide if the account should be shut down permanently. This monitoring will be especially important as Wyldfire plans to introduce photo messaging to the app in the near-future."

 
Sounds like a clever notion that resonate for good reason with female readers…that just won't work in the world of online dating; except perhaps to the extent of a passing fad dating app. There is a graveyard a mile deep already with those apps and will surely be many more to join those that just don't work. What might work resonate with users on a well designed dating app like Wyldfire is to introduce a background checks system into the site and then rely on facts about users backgrounds, then open the site to men but also have a reporting system than women can opt into to read reviews of what other women have said. I agree dating sites need to become more female friendly but I don't think this method will accomplish the goal.
Arbitrary opinions by staff at a dating app or those from women who all have different opinions about people (including men) simply isn't I.M.O. going to gain sustainable traction–especially not with men.
The bottom line is this. Stories about new online dating sites are great filler for new sites and getting media attention is not difficult in the online dating space. With just a little creativity, good timing, and a cute idea you can get lots of media attention right now because the online dating apps market is still a green pasture. The golden goose though in this space is making a dating app work financially and reach mass scale first or getting a sustainable business model at first and growing slow in a sustainable way. In order to make a dating app really take off though it's going to take more than a few thousand views on a YouTube video and a dozen news stories.
Another reason I'd be pessimistic on Wyldfire is based on the fact that it would appear they are very early on in their organizational process by the looks of things on their Angel.co company profile page located here. My advice would be to kill the music and explain the way you can monetize the business to support development and advertising of the app. However, I don't think they'll even get that far along in the process due to the way by which their limiting the user-ship.
Admittedly, having not yet used the app though, here though is the fundamental issue I see with the new Wyldfire dating app. How do you reach critical mass when only women can invite men to join and they only send 1 invite when they join?
This reminds me a lot of another new dating app called Siren (located at siren.mobi) in that I see the same underlining problem in the way by which they are looking to grow their membership. When it comes to online dating women date the men they see as great catches and are friends with the ones they see as the friends type.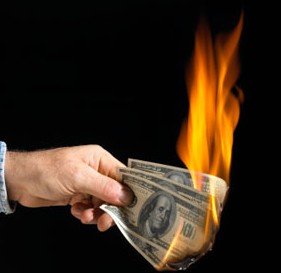 Getting women motivated to play matchmaker seems like a far, far reach and in order to reach any sort of reasonable amount of user-ship this site will have to recruit tens of thousands of women who will see no matches themselves in their immediate areas, at least at first.
Couple that with the rewards model and outwardly sharing at launch that the you can get kicked off if a woman takes offense to your message and the only wildfire I can see coming is that for any early investors of this dating app.
This app, I am sorry to say, does not 'have my feather'.
In all fairness here is the video sharing the dating app features. The wyldfire dating app is supported by mobile advertising in the form of offers from kiip.me. This is a separate company altogether which is just layered on top of the dating app.
Read more of Jason Lee's Online Dating App Reviews here. 
Comments
comments