Match 3D models? Say what?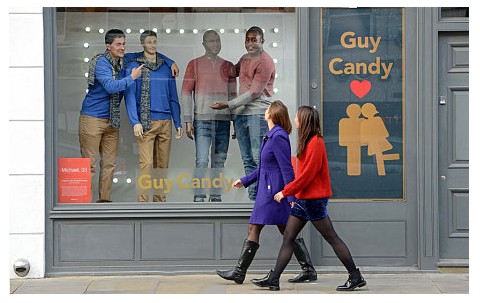 In London Match.com dating site has created and put on a window display two men from their dating sites in a rather creative way to drum up some free publicity. They have used futuristic 3D printing technologies to reproduce life scales models of two eligible men. Clearly this was more of a publicly stunt more than any sort of added feature that we can expect to see in the future!
Or it is? Imagine being able to go into a store and look over singles and then being able to read about them at the singles store? All sound like something out of an episode of Star Trek?
We tend to think it's probably not something you will see in a mall near you…
Here is a link to the full story about Match.com 3d models. Also, here is a free trial for match.
Comments
comments