You gotta hand it to Marth Stewart as if there is a great way to market themselves she is sure to find it…
However, after reviewing Martha Stewarts Match.com profile there are some online dating tips we can garner from her mistakes. She is doing it all wrong. Before I get to that though here are the videos of Martha discussing joining Match.com and the SNL skit that came as a result.
Saturday Night Live recently poked fun at the power business broker for joining Match.com. Both her initial comments and the SNL video are below. Here is the video discussing this with Matt Lauer on Good Morning America. 
…and here is the Saturday Night Live video in which they poke fun at Martha Steward for joining Match.com.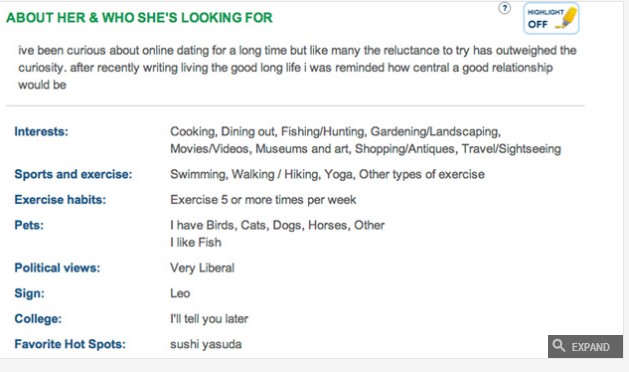 how to complete your match.com profile
As you'll note by checking out her Match profile above, Martha claims that Swimming,  Yoga, and Hiking are her hobbies. Nice cliches Martha! Give this some originality though and your bound to get more dates, at least if you're not crutching on your celebrity status that is.
Likewise, filling in your education information when it comes to online dating is a must. People really want to know where and what you studied.
Also, you can express alot more personality and be a bit more concise by nailing down details on hot spots and choosing more than one. Stand out and get more responses on Match.com as well as people who are more invested in getting to know you! The real you.
Martha Stewarts Match.com profile photo is here just below: Martha also broke the cardinal rule though of online dating. Don't use an old photo of yourself! Too funny.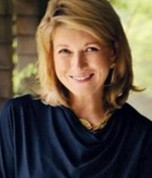 Check out our Match.com reviews or get the latest Match Promo code here.
Sources: http://www.businessweek.com/articles/2013-02-28/at-christianmingle-and-jdate-gods-your-wingman
Sources: http://belleville.patch.com/articles/snl-mocks-martha-stewarts-foray-onto-matchcom
Comments
comments