A Beginners Guide to the World of Publicly Owned Dating Site Companies
 Have you ever been curious about which dating site you can invest in and which ones are publicly traded?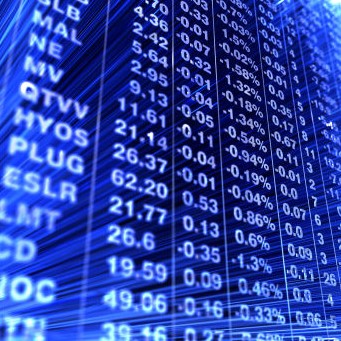 If so check out this handy guide and list of publicly owned dating sites and companies that control each of them.
Cupid PLC
Cupid PLC is one of the top online dating companies in the UK. They manage a variety of high traffic online dating websites and have over 54 million people are using the services they provide. Based in Edinburgh, Scotland, the company was started in 2006 managing just a few dating websites but has since grown and is now publicly traded on the London stock exchange. Cupid PLC is one of the fastest growing web based businesses in Europe and continues to dominate to European online dating scene. The websites they manage include Cupid.com, BeNaughty.com, Flirt.com, Speeddater.com, and DatingForParents.com. In 2011 they posted a revenue of over 53 million pounds and have continued to be successful every year. The company stock symbol is CUP and is currently trading at 66 GBX.
FriendFinder Networks
FriendFinder Networks is a company that manages over 8000 websites. They manage many popular dating websites including Amigos.com, AdultFriendFinder.com, AsiaFriendFinder.com, ALT.com, and BigChurch.com. Founded in 1996, FriendFinder Networks is a public company and is traded on the NASDAQ stock exchange. The company trades under the stock symbol FFN and is trading at $0.4312 USD.(update – post bankruptcy this company is now private again)
Jeevansathi
Jeevansathi is an Indian based company that focuses on providing matrimonial services to Indians. The website was purchased in 2006 and is currently owned by Info Edge (India). Info Edge is one of the biggest e-commerce websites in India and provides many dating and employment services as well. Jeevansathi features an online directory that allows users to search for a potential spouse based on a variety of search criteria. Their parent company, Info Edge, is publicly traded on the Bombay and NASDAQ stock exchange.
Jiayuan
Jiayuan is a popular Chinese online dating website. Started in Shanghai in 2003, the online based company has over 40 million users and is the largest dating website in China. In direct contrast to many of the other popular dating websites, Jiayaun is focused on helping people find someone to marry rather than promoting short term relationships. Jiayuan is publicly traded under the DATE stock symbol on the NASDAQ stock exchange. They are currently trading at $7.12 USD. The company recently started their new online wedding planning service called Xique.com
Match
Match, more commonly known as Match.com, is an online dating service that has websites serving more than 25 countries in 8 languages. Founded in 1993 it was one of the first online dating websites and is the leading website owned by IAC. Match has offices all over the world but is based in Dallas, Texas. Other websites owned by IAC include SinglesNest.com, Chemistry.com, CollegeHumor.com, Vimeo.com, and Investopedia.com. Match.com is a private company and is not currently trading on any stock exchange. Their online dating position affects the IAC stock under the symbol IACI. This stock is currently trading on the NASDAQ stock exchange at $73.50 USD.
Meetic
Meetic was started in November 2001 by Marc Simoncini and is the most popular online dating service in Europe. Earning a revenue of over 130 million Euros in 2008, Meetic has grown to become the largest dating website in Europe with more than 30 million subscribers. In 2013 the company was acquired by IAC/InterActiveCorp. IAC owns a variety of other websites across Europe. These websites include About.com, Ask.com, DailyBurn.com, OkCupid.com, and Dictionary.com. These are some of the most popular websites in the world. Meetic is a publicly traded company with the stock symbol MEET. They are currently trading in Paris at 18.83 EUR.
MeetMe
MeetMe was created in 2005 and is a popular social network service. The company was previously named myYearbook and changed to MeetMe in June 2012. MeetMe initially began as an online yearbook and has since developed into an app that enables people to meet friends from their past or make new friends. MeetMe earned over $20 million USD in revenue in 2013 and is continuing to become more popular. The company caters to a variety of different languages and works in close partnership with QuePasa.com which is a popular Latin based online company. Based in New Hope, Pennsylvania, MeetMe is publicly traded as MEET on the New York Stock Exchange. Their stock is currently trading at $3.53.
SNAP Interactive
Snap Interactive is a company that develops, operates, and owns a popular social dating application. This app is used for social networking sites and various mobile platforms. Snap Interactive is the creator and owner of the popular website AYI.com, which stands for Are You Interested. AYI.com is their flagship site and has over 70 million registered users and over 3 million fans on Facebook. It's a popular dating website that allows singles to find one another based on a variety of chosen search criteria. AYI.com is one of the largest dating websites in the world. SNAP Interactive is a public company and is traded on the OTC Bulletin Board under NASDAQ. They are currently trading at $0.35 USD
Spark Networks
Spark Networks is a company that owns a variety of special interest, or niche, dating sites online. They are based out of Los Angeles, California and own some of the most popular dating websites in the United States. Spark Networks was created in 1997 and has since come to be the provider of very unique and niche dating websites. These websites include Jdate.com which is targeted to Jewish people, BlackSingles.com, ChristianMingle.com, CatholicMingle.com, and Spark Networks is also the owner of Spark.com which is a general-interest website. The company trades under the stock symbol of LOV on the New York Stock Exchange and is currently trading at $5.05 USD.
Comments
comments