I've known Justin Kelley McClure for just a short time now, a fellow blogger who operates OnlineDatingCritic.net but it wasn't until the other day when one of his videos popped up on my radar via my Twitter feed that I thought to myself, 'Wow' this guy just nailed what millions of men are really thinking when they read women's dating profiles.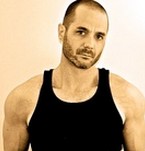 Not all women's profiles, but far too many. Mr. McClure I was not surprised to learn is actually a comedian first, or at least that is what we'd surmise after watching these new animations that he has truthfully, masterfully put together. Just have a peek and see for yourself.
Watch these all the way through, trust me on this.
'Long Walks on the Beach'
[youtube_sc url="http://www.youtube.com/watch?v=G-RpVXYn6GY" rel="0″]
I rarely talk about my own status as a blogger but I am in fact single as well and truth be told I do date quite often and of course I use online dating sites. You'll find those that rank the highest in our dating site reviews are the same sites I use. My point is this, I am sorry ladies but I am not walking anywhere with you unless we need to get somewhere. At least not until I am actually in a relationship and even then I do NOT like walking on the beach just for the hell of it. WHO DOES? I mean really?!
'Partners in Crime'
[youtube_sc url="http://www.youtube.com/watch?v=P07wxC5VM4c" rel="0″]
This cliché just needs to die a slow miserable death!
[youtube_sc url="http://www.youtube.com/watch?v=OPfdo2Uo5bU" rel="0″]
Lastly his article called, 'Friends Made Me Do It' is SPOT ON as well. Ladies, LOOK, your credibility is SHOT when you say, "My friends made me do it" That is the weakest sauce this side of Texas. Here is his post on the topic!
Comments
comments