Today we are exploring where online dating and matchmaking cross paths with Lisa Clampitt, President & Founder of the Matchmaking Institute. IT'S 8 ON ONLINE DATING, our continuing series of online dating industry interviews.
I am happy to share a recent interview I had with matchmaking and relationship expert Lisa Clampitt. Lisa Clampitt is the President & Founder of the Matchmaking Institute and a widely recognized relationship expert with media appearances and coverage from all corners of print and television. From the O'Reilly Factor to the pages Cosmopolitan Magazine and even in the Wall Street Journal the expertise of Lisa Clampitt, LMSW is widely cited.
1. How did you get involved in the Online Dating/Matchmaking Industry?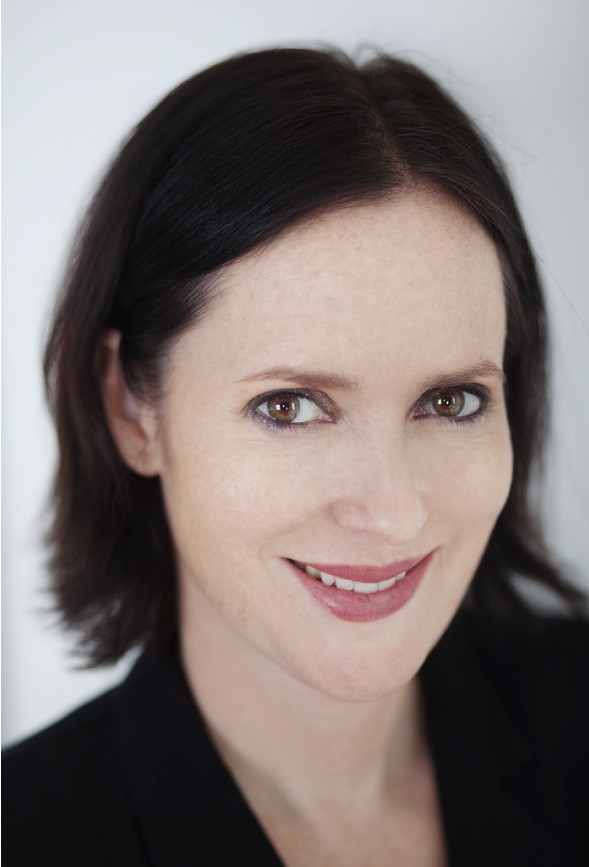 I was a state licensed social worker for over 10 years and earned my masters degree in social work before entering the matchmaking world.  I loved helping people but found social work a bit depressing.  The thought of entering a world of helping people find love was amazing and exciting to me.  With my social work background and training in counseling, it was a perfect fit.  I have now been a successful matchmaker for over 15 years and loving every day of my work.
2. What impact do you think Mobile Apps /Social Discovery Apps will have on the online dating industry? Or matchmaking?
I think that massive access to potential dates is great but it is not for everyone.  So in the matchmaking world, we have seen people come to us for privacy and better screening of matches that have better potential for being a relationship match. Often folks get overwhelmed by the plethora of choices so they end up serial dating and burning out without success.  Matchmakers are also a major time saver screening out the dates that would have been unfruitful.
3. What is on the horizon for your services?
The Matchmaking Institute continues to train matchmakers and wanna be matchmakers internationally.  This career is the new "real estate" career; flexible hours, super fun, social and can be very lucrative.  The average matchmaker in the US makes in the area of 100k a year.  We are also in the process of revolutionizing the way matchmakers match their clients. With the creation of our MMLS program, matchmakers have access to not only their database of possibilities but finding matches through collaborative opportunities internationally.  What that mean is that when someone hires a matchmaker that is part of that network, their matchmaker has a huge database to choose from to match their clients.  We hope to ultimately partner with online companies that want to offer their members a more personalized service.
4. Do you feel online dating sites change the way people interact as far as dating goes? Or do you feel it's merely a tool and society changes on its own.
I think online dating can be good exposure but it also gives the "next" mentality making small, inconsequential issues a deal breaker, ie they didn't text back in an hour, I will not go out with him/her, Next!
5. Tell us more about Matchmaking and what it costs?
The cost of hiring a matchmaker varies greatly based on location, how personalized the service is and what the target client is.  So it can range from $500-50,000.  The key is to interview the matchmaker to make sure they have the type of people who are compatible with the client's lifestyle and relationship goals. Matchmakers that are trained and certified through the Matchmaking Institute, once approved, are automatically part of our referral network.  So both matchmakers get referrals and singles are referred to the best matchmaker that meets their needs in terms of location, budget and style.
6.  What changes do you see happening in the online dating industry as a whole? Or just dating in general?
Online dating has been such a great resource for people but I think there is a trend toward more personalized services with better screening and privacy. For example, matchmakers go on the bad dates so their clients don't have to. J  Matchmakers are also helpful in coaching clients so that the best possible matches can be made for long-term compatibility.  Our goal is to change the world and spread the love by helping people make better choices in their love lives.
7. What is your favorite dating site? Or do you have any advice for people who are recently divorced?
I think if someone is recently divorced, it is a myth that you have to wait 2 years before entering another relationship. I disagree, In fact, relationship people, at any stage, are still relationship people and are more likely to end up in another relationship faster than those who don't easily commit. So getting on any dating site, going out, creating exposure and option are all very healthy and fun options.  For those who have not been single in 10 plus year and feel a little rusty, online dating provides great access for practicing modern dating.
8. If you could change one thing about the dating industry tomorrow what would it be?
The matchmaking institute has been in the process of integrating online and offline dating. The exposure of online dating with the personal touch of matchmaking is a great combination and more effective than just online dating. People can always use prescreening and coaching to get the best matches in the shortest amount of time.  So I have always believed that the cooperation between the two is the future of the dating industry.
I want to thank Lisa for taking the time to visit with me and share her insights. We are always looking to learn more about where technology and people come together to help people find more rewarding relationships. You can follow Lisa Clampitt on Twitter @lisamatchmaker or reach her via email here: Lisa @ ClubVIPLife .com and you can visit the Matchmaking Institute here.
Comments
comments