So now that this season of the Bachelorette is a wrap women all over America can reclaim there Monday nights. However, with tonight's' finale where Desiree Hartsock chose Chris instead of Brooks; creating simply what appeared to be a winner by default, there is still to be loads of gossip and chatter in Bachelor nation offseason.
Moreover, now that the cat is out of the hat that former pro soccer player Juan Pablo Galavis is the 2014 Bachelor star you can be assured that this latin heart-throb will grace more than a few magazine covers and reach twitter celebrity status within days. That's the drill, year over year. (And yes he's already on twitter and has been for some time at @JuanPaGalavis.) He's even rocking a TM / trademark symbol on his shortened name there. Hmm…..(that's a little over the top Juan but we'll forgive you!)
However, we wanted to stop and ask ourselves what would a dating profile look like / consist of if Juan Pablo Galavis was just one of the guys profiles you were checking out on a popular dating site. Say for example Match.com. REALLY?!
I mean would you take a deeper look or would you just pass him by with a general assumption, without giving it too much thought or consideration?
So  let's take a look at this and assemble a dating profile for Juan Pablo Galavis based on what we can glean from various bios and information available online. Thanks to the following sources and Juan Pablo Galavis for being a good sport!
REMEMBER, this is just for fun and NOT REAL….but just maybe this will illustrate a point, so just bear with me…(Let's pretend this was real and was written just after he retired from Soccer in 2009 up till 2012) 🙂
About Me: Hi ladies, my name is Juan Pablo Galavis and I 32 years old.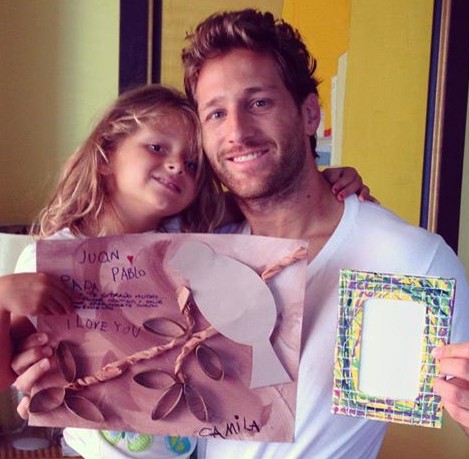 I have spent most of my early life working as a professional soccer player. Yes, I was lucky and my hard work paid off and I was able to do what I love and get paid for it. I was a mid-fielder if you are into soccer or know the positions?
Anyway, while I love soccer I decided to retire at 27 after my daughter Camila was born in February 2009 in order to stay close to home. I have since moved onto new endeavors and I am looking forward  to the next chapter of my life.
My hobbies: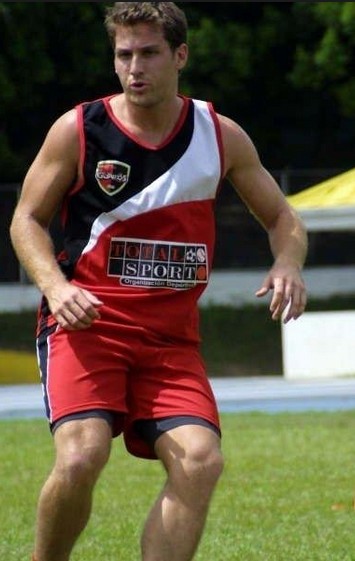 I have a passion for music and have been active in the Miami Latin music scene. On that front I am involved with a number of projects helping some aspiring musicians get their careers launched. I also have done a bit of modeling and acted (if you want to call it that) in a few television commercials. Nothing big or nothing that you have most likely seen but we'll see where that leads…  I enjoy it and that's all that matters.
My childhood:
As far as my childhood I am actually Venezuelan and I grew up Barquisimeto, Venezuela which is where I moved with my family when I was just 2 years old after being born in the Ithaca New York in 1981, here in the U.S. So yes, I am indeed a U.S. citizen and 100% fluent in both Spanish and English. I attended Roberts Weslevan College and I live in Miami but enjoying traveling every chance I get.
Fun Facts about me:
I've recently auditioned to be one of the men to be cast on the ABC TV Show Bachelorette with Desiree Hartsock to air in 2013.
Height: 5'11
Our first date: 
Meet somewhere chill where we can talk and get to know each other. From there see where things go. (Okay so here we had to infill a few cliches!) 🙂

So what was my point in all of this you ask? It's simple….Ask yourself if in reading this you might be interested? If so you are missing out on lots of opportunities. What do I mean?
…with more than 58% of people using online dating chances are there is someone perfect for you online. The fact is keeping an open and positive mental attitude about the prospects of meeting someone is REALLY the key. You never know when you might meet your own version of the Bachelor. He maybe online right now checking out profiles in your area. I am serious here folks. Women from all backgrounds and all age ranges with all different physical characteristics and men alike are doing online dating all around the world trying to meet other local singles. There are lots of good ones out there! You just have to look.
We appreciate Juan Pablo Galavis being a good sport being our celebrity example subject to illustrate this point about online dating. His newly found celebrity status as the 2014 Bachelor will certainly be a talking point online for the year to come and perhaps longer if his personality meshes with the bright lights. In the meantime you may want to consider the very REAL possibility that the Bachelorette / The Bachelor is in really in YOU!
Sources: 1. Juan Pablo Galavis Bio at BachelorBlog.net, 2. Juan Pablo Galavis on Google Plus., 3. Juan Pablo Galavis Wikipedia Page
Is it your time to meet your Bachelor / Bachelorette? Have you checked out Match.com lately or considering how easy it is to meet someone local?
TIP: Simply download the Match.com mobile app. You never even need to sit down ata desk or use a desktop pc to login once you join with the match.com app on your phone. I get winks and emails directly on my mobile phone this way and I am then able to coordinate dates in my free time without wasting time sitting at a desktop p.c. chatting. This is a great supplement to my social life and I have been able to meet some really cool local singles this way! Scoop up a Match.com free trial below! (Also here are the August 2019 Matchdiscount codes codes as well as the Match free trial)

This coupon for Match.com will save you 20% Off option for 6 months making your membership after the free trial over 60% off equaling less than 15 bucks a month!
Comments
comments