It's been about 10 days now that I have been back home from iDate Beijing and now that I have had time to get caught up with emails and reflect on the takeaways of this event, I wanted to take a few minutes share my experience at this conference with others.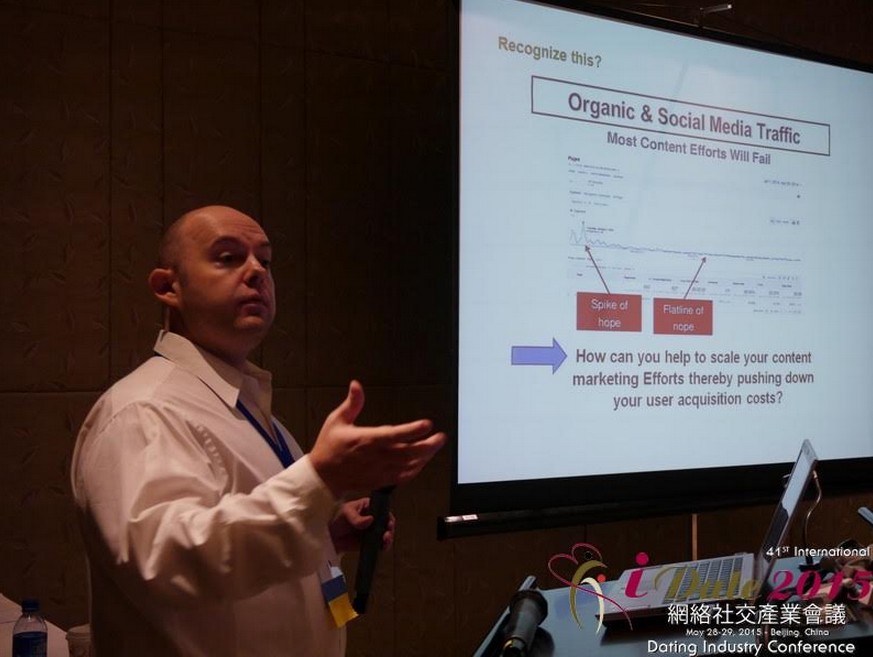 DISCLOSURES: First off, I need to make two disclosures. I am now officially the C.E.O. of Friends Date Network. Yes, after 3 years of researching the online dating marketing, writing hundreds of reviews, and conducting interviews with dozens of professionals in the online dating industry, I am pleased to share we have taken to market a 100% totally free mobile dating network. …Alas, don't fret, I will still be blasting my opinions out here at DatingWebsiteReview and regularly updating my reviews. Also they will now encompass more countries than ever before. The second disclosure is I took this opportunity to go to iDate Beijing as a sponsor to also share our new free mobile dating site network since Friends Date Network is a global free mobile dating brand and platform; one that we have launched simultaneously in 60 plus countries.  
With that being said, let share my takeaways from iDate Beijing. I have to say that obviously the iDate Beijing was, as many may suspect, a much smaller and more intimate event than it's counterpart; the annual iDate convention in Las Vegas.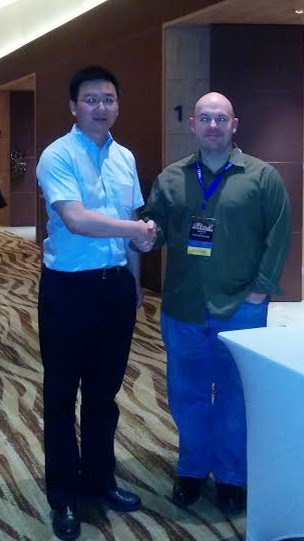 However, my impression was that this was actually very beneficial in that it gave attendees the ability to make some stronger REAL connections with peers in the online dating business. I also felt that the list of diverse, but highly accomplished attendees and speakers at this conference lent itself to looking at the business of online dating in a truly global perspective. I think that for those looking to understand human behaviors, as they relate to the online dating business as a whole, you have to get into a room where ideas like those expressed at this conference, are free flowing.
So here is a first hand look at what you missed at iDate Beijing.
Top level leaders at some of the largest dating sites and services in the world attended this event and spoke frankly and openly about what they see happening in the industry, in their respective markets.
Dating sites and services in China, India, Australia, Russia, Singapore and a handful of Nordic countries were in attendance and the casual environment gave you plenty of time to ask direct questions and share ideas. That is what networking is all about.
CEO's and owners shared very frankly where they feel the business is headed and the challenges they face that are specific to their markets, as well as where they feel the biggest opportunities are looking forward.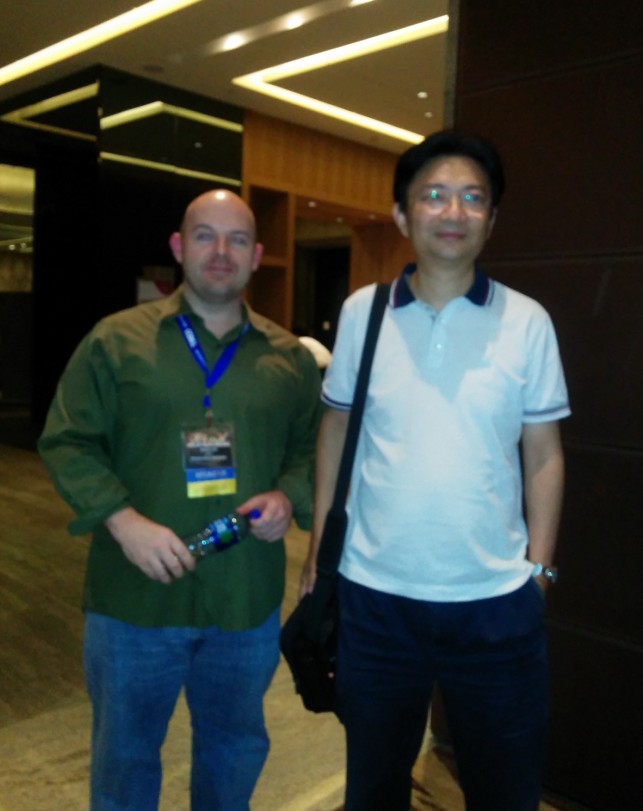 As someone who researches and writes about online dating sites and now as a the leader of a growing network of free mobile dating sites it was really interesting to hear first hand, the perspectives of leading dating site operators in other parts of the world.
Not to mention, 4 of the leading dating sites in 2 of the fastest growing economies in the world were represented at this conference. That never happens so I was thrilled to be able to be a part of this event.
At iDate Beijing you also had the three largest dating sites in China represented by either their owners or CEO's ( Some of the sites owners or CEO's that I had a chance to meet with were those at Jiayuan.com, Zhenai.com, and Baihe.com).
You also had leading matrimonial dating site in all of India with Matrimony.com. Talk about an interesting online dating market that is fast growing; India is an intriguing country when it comes to online dating and matchmaking.
Yes, these are all radically different markets with different advertising platforms; and in the case of China different search engines come into play as well. However, you also had different consumer behaviors that I felt like might be telling about future behaviors of singles in the U.S. online dating space. The level of current use and speed of adoption of messaging apps is a prime example of key differences in Chinese online dating business.
While the takeaways from the Indian dating market are incredibly interesting as well due to radically different dating customs in India versus western culture. Hearing about the recent shifts in trends in the Indian online dating market whereby the individuals themselves versus their parents were taking more initiative to list themselves on Indian dating/matrimonial sites was truly fascinating; as was just how big the market is expected to be for Matrimonial sites in India over the next decade.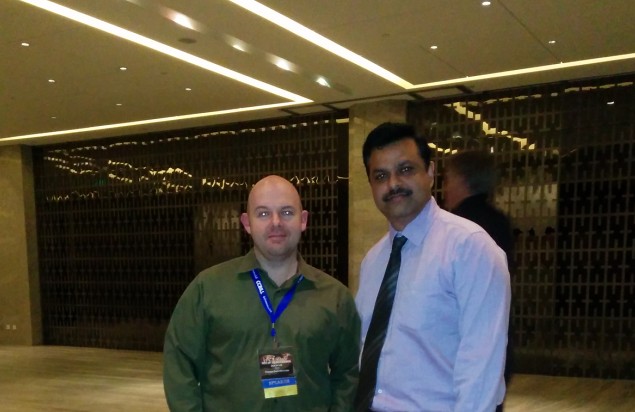 Likewise I too found it very intriguing to learn that in India, user acquisition strategy for dating sites often is not as reliant on affiliate marketing models; instead it's more about direct advertising. That of course leads to me ask myself some questions about if affiliate marketing traffic funnels are an untapped potential for Indian dating sites to exploit down the line, or if the business of affiliate marketing in online dating just doesn't translate well in the India for cultural or other reasons.
Part of the learning process is of course being faced with questions you do not normally encounter and this conference supplied me with lots of opportunities to do just that; ask questions and look for answers.
Another truly fascinating thing that most people may not realize is that China lacks a social graph like Facebook, which is what so many dating app and site developers have been able to piggy back on, and have in turn built there success on. That of course begs the question, will there ever be such a social graph in China?
Likewise it makes you consider more heavily the impact that limitations of access to Facebook social graph will have on the U.S dating market. Stop to think about that for a second. Are things going to radically shift in the next 10 years in the mobile dating space because of changes to access to the Facebook social graph?
Likewise, you also had the Marketing Director of the top dating site in Australia in attendance (Oasis / RSVP). As an online dating critic and blogger who recently launched Friends Date Network (FriendsDateNetwork.com), a free mobile dating site, it was great to be able to share how we are building our free dating network with someone who has already built a very successful free dating site that now leads the market in Australia.
All in all, attending this event where there were so many high-caliber professionals in the online dating industry was a really rewarding experience where I felt like my eyes were opened even wider to the larger world of the online dating business.
Lastly, I also loved having the opportunity to share my own insights about content marketing strategies and how leveraging affiliates in the review space can help build your brand and lower your customer acquisition costs. I tend to think that social verification, a buzzword for dating sites starts these days when it comes to verifying members, actually starts with the consumer socially verifying the dating site they are considering joining.
iDate Beijing exceeded my expectations and I look forward to attending again. The next iDate conference is in London Oct 14th-16th of which I also expect to be attending. You can get the details about iDate London here. Hope to see you there!
J~
Comments
comments