HowAboutWe dating site reviews

,
How about we, or howaboutwe.com is a dating site that was initially launched around the concept of people coming up with dating ideas or rather proposals for other singles. Providing you were a member in that area and signed up you'd be notified of the date ideas and you simply respond if you are interested in those ideas. Providing the other person was interested a connection, at least a connection for a date would be made.
HowAboutWe.com review

Our thought on this sites longevity: Right now how about we is pumping out literally millions of dollars in marketing from investors into growing the company. Their site is strong and the idea good. The app is also very good from a technology and user-friendly aspect. Our concern is can they get enough members to really compete with the larger sites. So far they appear to be doing just that. Frankly, HowAboutWe.com is one of my favorite new dating sites. (Yes, until it reaches at least 3 years old we still call them new)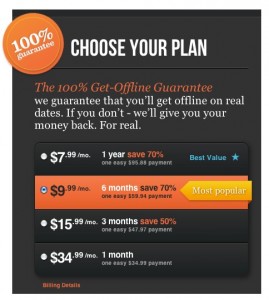 HowAboutWe dating site reviews continued…
So here is what we really like about the site:
1. It's reminds us of Twitter and immediacy the way they styled the site and built the functionality. Specifically they have a daily dates feature where they suggest 5 people with date ideas.
2. If you click on tab called people you get not just local people but their date ideas.
The powerful combination of ideas and dates really makes online dating a more action based activity and spurs people to take action.
Downside: Membership size. The site is dwarfed by Match.com. Read our Match.com review.
Parting thoughts? Just looking for a place get some date ideas. Check out the advanced features of past date ideas at howaboutwe.com and you will be surprised at just how many ideas you will get. People are truly creative and this dating site has gotten a lot of traction in social media resulting in some funny and fun date ideas. If nothing more the date ideas are worth a read!
Make sure to also leave an honest actual user review of HowAboutWe.com if you have been a member by using the button below. Here is our video review….

Comments
comments