So the debate rolls on, 'Should online dating sites conduct background checks?'. That is the question. The camps for and against match.com background checks are split right down the middle. Some say more information is better and some say that backgrounds checks do nothing for safety.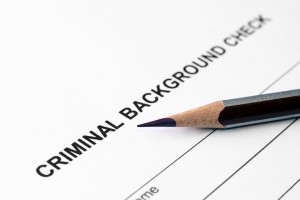 Dating site True.com which is one of the only larger dating sites that does do backgrounds checks carefully walks the line and claims that background checks for online dating boost confidence in consumers instead of saying it makes you safer. Others would counter and say they would prefer to screen all dates for criminal backgrounds. I have no horse in the race. Whatever your position is on this matter our goal at Jason Lee's dating site reviews is simply this:
Provide you information and resources about online dating
Provide a great place to leave ACTUAL USER reviews from people who have actually joined all the different online dating sites.
So far by the volume of people who are using Jason Lee's dating site reviews I'd say we are doing a pretty good job at that. Nearly 20,000 visitors a month and growing. At any rate rather than toot our horn we wanted to suggest a solution for those of you who want to join Americas largest and arguable best dating site Match.com as well be able to do a fast and easy background check on your dates before the first meeting. So rather than type it all out I have explained the solution in this video with links for you to do both, join match.com as well as order background checks on your date before you meet them. Also not to be redundant but let me give you the pages for Match reviews as well as Match promo codes.  (Those will come in handy if you ever wanted to learn more about the Match dating site or save some money when you join!) Okay so let's go to the 'HOW-TO VIDEO'. I should first say this is not rocket science. You are just using two good services independent of one another. Here it is…
How to do criminal background checks on your Match.com dates
So in conclusion when it comes to match.com background checks – Yes, you can but it is your responsibility.
This is a fast, safe, and easy method if you want to complete background checks on your dates from any online dating site!
Match.com is a pretty safe bet to meet loads of local singles….

HURRY! SAVE 20% Off Match.com  
Comments
comments