HIV Friends Date at HIVFriendsDate.com bills itself as HIV Friends Date, a place for people to meet single friends who have HIV.
…and that is exactly what you get. The site features loads of great resources specifically tailored around those living with HIV.
Features: Blogs, Q&A sessions, support resources, forums, treatments success stories, HIV news. and most importantly one of the largest membership databases in the entire world of singles living with HIV!
Costs: Monthly membership to upgrade to gold is just $30 a month. However, even with a free membership you can send winks which is rare for among similar sites. Moreover, by joining for just 6 months the cost comes down to just $ 15.00 per month; probably less than you spend at Starbucks in a week or on gas for one weekend trip.
Editor Notes: This site is one of the best dating sites for people with HIV because of the extensive array of resources. Dating and a great database of active singles is the icing on the cake. They operate under a partnership with the largest database on HIV singles in the world so we can recommend this site with total confidence.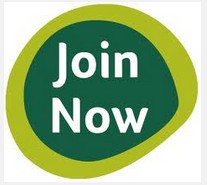 Comments
comments