Online Dating Stand Up Comedy by Helen Hong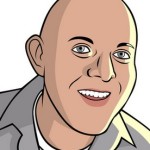 I am taking the night off from reviews as I have a date thanks to Match.com! However, in my ongoing pursuit to share everything related to Online Dating, not just reviews but also advice, tips, comedy, stats, and everything in between I wanted to pass along something a fan shared on our Facebook page. I just LOVED IT!…So I am passing it on down the line… Enjoy!
Also, if you are in for the night this brilliantly put together playlist from the laughfactory via YouTube is a real find. Get comfortable, make some popcorn and enjoy it from start to finish. It's about an hour in length but worth every last-minute. If you don't have time to watch it now save this page to your favorites and enjoy the show later. I can assure you that some of these acts will have you laughing so hard you'll nearly pee your pants. Here is the full playlist. Also, if you haven't yet subscribed to our channel about online dating on YouTube make sure to subscribe to that as well.
(This is something you are going to want to bookmark to watch later if you don't have the time now)
KT Tatara, Bobby Lee, and Jay Larson were my favorites.  If you run across any other Online Dating Stand Up Comedy please drop me a note Jason@DatingWebsiteReview.net so we can add them to our collections.
Also check out our new online dating site rankings pages as well as the statistics information we've started compiling. It's been a busy week and I am excited to add a really comprehensive new page with links and reviews to ALL THE TOP MOBILE DATING APPS this coming week. We've taken loads of time and analyzed each app as well as linking to the download pages for iOS and Android for each. (Our old page is there now at that link but within a day or two the updates will come online and they'll be really useful. Eventually that content will move to www.OnlineDatingApps.net but through mid 2014 it will have a home here.
Cheers!
J~
P.S. If you are not already on a top online dating site here is a 3 Day FREE Trial
 for match.com Enjoy. There is no catch and it's 100% full access.
Comments
comments