Happn is a new dating app created in France that is currently enjoying a good bit of media coverage this past week, albeit the app is not yet even available in any U.S. market. In our opinion though happn is one of those rare ideas that blends real application with technology thereby creating something that could not only catch fire but even change the way we look at dating apps.

Okay so what exactly is happn app and how does it work?
In a nutshell Happn is a geo location dating app that uses Facebook but works for you rather than you having to work for it.
By using "crushes" and "Likes" you select people in your immediate area or city you maybe interested in meeting. Happn then sends you an alert when someone who is also using the app, someone who you indicated you had an interest in meeting via a "crush" or "like", is right nearby. For large cities this app presents a really great concept! I would even go so far as to say it could be the HowAbout we of the app world in that it centers around making actual connections.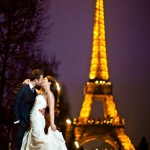 Okay so let me stop myself for a minute as I also just have to say this. Part of this new dating apps appeal really presents itself once you visit the site and realize it started in France. Perhaps that fact will play out as sheer marketing brilliance for U.S. consumers.
I mean let's face it. Launching in France evokes some pretty powerful concepts to American consumers, such as images of Paris and the gorgeous French Riviera; Nice, Monte Carlo…you get the idea.
Really. Perhaps sheer brilliance but only time will tell.
I have yet to personally use the app since I am not located in either the UK or France but without even so much the bat of an eye we're making space for a happn app review on our dating app reviews table.
This is a very smart concept use of geo-location technology regardless of where it was founded and it is more of what we expect to see from other geo-location dating apps in the future.
Besides that the marketing ideas that we can conjure up behind what would be a French dating app just ring of success. If and that is still a big if, they can manage to reach any sort of large-scale number of users in the U.S.. Don't be surprised to hear more and I mean a lot more about Happn dating app on down the line. Also, once Happn dating app available in the U.S. we will give it a spin and run an updated story.
Original Story: Telegraph.co.uk – Learn more about happn dating app at their site.
Comments
comments