Online daters lover camping and hiking
A guest blog post from Justin Kelly McClure, Online Dating Critic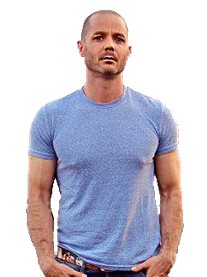 Every Internet dater seems to really enjoy being outdoors. Look at 5 online dating profiles, and I'm sure 3 of them will mention their love for hiking or camping, possibly even both. Get someone to fill out an online dating profile and they magically turn into Danielle Boone sojourning in the forest all day. The majority of online daters live in populated areas surrounded by sprawling malls and highways. Are online daters hiking into far off lands like Whole Foods and Best Buy? Definitely bring your GPS, might be difficult to navigate your way home from Pizza Hut. You live a softball field. Maybe your idea of hiking is walking around the bases eating beanie-weenies from a can, not bathing for a 5 days. Some people have different hiking methods I presume.



I live in Manhattan and I recently read a dating profile of a lady admitting her love for hiking and camping. She lives in Queens – all pavement and stores. Where is she camping, Target? I suppose she is walking inside and pitching a tent in aisle 3, camping out and making a fire out of coffee tables in the furniture section. Target calls the police and she's taken to prison which counts as more 'hiking'. Having to live in a prison cell is another form of 'camping', which I agree with, because prison meals are very common to how most people eat in the woods.
If you love something that means you engage in that experience often. To produce an emotion of love then you must exposure yourself to it often. Succinctly you can't love camping and go only once a year. Loving something is doing it a lot. A friend told me, "I love camping". I asked when was the last time he went camping and he said last February. That's not love. That means he went last year in February. Once. Singular. Doing something once a year doesn't equal love. It's more pleading for acceptance in hoping other people like what we say.
When you fill out a dating profile, just be yourself. Don't try to be what others want you to be, instead just be you…the right people will find you. You don't love hiking and camping, because you do that once a year, but every night you watch the Kardashians and eat Taco Bell combo meals. That's what you love. Replace hiking and camping with "I love bad TV and terrible food." Don't worry if nobody writes you back. Because that will leave you more time to camp and hike. Bring some Taco Bell with you on the hike, you'll need energy, that tent isn't going to pitch itself you know.
This has been guest post by Justin McClure of OnlineDatingCritic.net. Thanks for sharing this Justin! We appreciate your post and love the site.
Want to chime in? Use the contact us from if you would to trade guest blog posts with Dating Website Review.
Comments
comments