The Daily Mail is reporting that Sugar Daddy dating site SugarDaddie.com has just announced a contest that is starkly similar to that of a contest that ChristianMingle recently held; the key difference the giveaway is a free divorce versus a free 2nd honeymoon. Here is a link to the article about the ChristianMingle contest.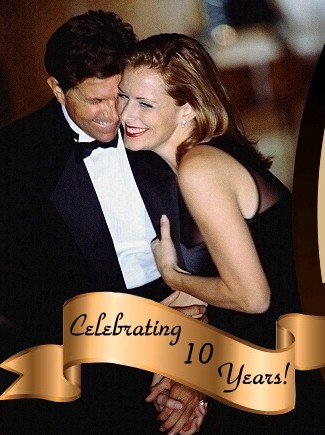 Steve Pasernak the Sugardaddie.com company spokesperson said that he created the promotion to liberate people from unhappy marriages.
SugarDaddie.com says this about their site:
Dating websites are about delivering quality relationships and our proven track record of ten years strongly suggests that we are not only a successful site, but our staff and approach to this business is of an exceptional standard that time and again delivers quality feedback and successful relationships from those that are seeking to expand their social network and others that have found long-term partners and marriage. We understand that the quality of the members is what makes a site successful and at Sugardaddie.com, we are not only a recognized millionaire dating site, but also a site that offers sound dating advice too.
The time frame to qualify and submit your entries is by 5 on July 4th so unfortunately it's already passed but we just had to share this rather peculiar promotion. Surprisingly not many media outlets ran with the story but we found it interesting.
What do you think about promoting divorce? Share your thoughts in the comments below.
We see no problem with giveaways of this nature in that all members are adults and we all have choices. Frankly, it's no different from any other give away or contest.
Certainly we all prefer to read about things that involve marriage, honeymoons, and happiness and so I think there is some natural negative reaction to stories that involve divorce.
However, the growing popularity of sugar daddy dating sites, cougar dating sites, and millionaire dating sites should be a clear indication that all different lifestyles and desires flock to online dating these days.
There were at our last count more than 5,000 dating sites in the 3 niches above but most of these sites are white label sites tied back to the main communities that fall under a few brand names. You can find reviews on these categories of dating sites here:
1. Sugar Daddy dating reviews here (Some of the leading sugar daddy dating sites besides SugarDaddie.com are SugarDaddyForMe.com and SugarDaddyFriendsDate.com)
2. Cougar dating reviews here
3. Millionaire dating reviews here (Some of the leading millionaire dating sites are MillionaireMatch and RichFriendsDate.com
You can also check out SugarDaddie.com free at this link….

Comments
comments