I was updating our SugarDaddy dating site reviews this week when I strolled onto www.DateWealthyWomen.com. Wait, what?…Is this what I think it is? Sure I strolled onto an online dating site just like SugarDaddie or SugarDaddieforme only instead it is for men looking to meet rich women.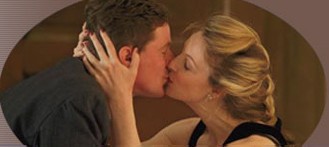 So is this liberating or this disgusting? You know I am not really sure and besides politics is not really my thing, online dating news is though; so I will leave it up to you to decide if we are making progress.
In the meantime though guys may want to give our review of this online dating site to meet rich women a glance. And ladies if you have lots of green and want to peruse men looking for someone to take care of things, this might be for you as well.
There is all of 400 female members there with a ratio of 10 guys for every women, but even with those numbers the sites member database is still very small. It does look as though the site has been around for many, many years though so you can judge for yourself. Here is the review. If you have been a member of this site make sure to also share your own personal experiences about how active the community is and if you even spoke to any rich ladies. Or in the case of women, let us know what the selection of guys was like at this site? Good, bad, so so? We want to know so spill the beans with a past customer review at that link above.
As far as SugarDaddy dating sites, the field of similar sites continues to grow each month and the newest sites for sugar daddy dating are offering even more as far as features and cool tools. We plan to extend our reviews on sugar daddy dating sites this next month so stay tuned for more reviews on the best sites for sugar daddy dating.
…but if it's a sugar momma you might want to try our top ranked site to meet older women
Comments
comments