Facial recognition dating at Match.com?
According to Time Magazine, Match.com is now offering the ability to help you locate a date that looks like your ex through a unique partnership with a high-end matchmaking service.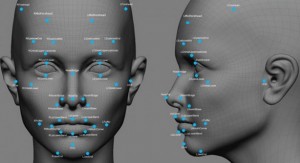 According to the story by Anita Hamilton at Time Magazine, Match.com has partnered with a company White Glove Dating Service and a matchmaking service called 3 Day Rule to offer members of Match.com the ability to help find someone in their database that looks like their ex. How they are accomplishing this is really quite remarkable as they are using facial recognition technologies. How futuristic is that?
How to get your ex back…or a close copy
The fact is looks alone are no indicator of personality type and so while this is an interesting idea it is also perhaps not healthy to be thinking about your ex when you are looking to meet someone new for a rewarding relationship That being said we can still ponder how cool this is. For the few among us who have an extra $5,000.00 just lying around you can learn more in the original story link below.
The future of online dating is sure to be an exciting one encompassing all sorts of new wearable devices and virtual reality technology.
In the meantime we'll stick to the mainstream way to meet people; browsing profiles. Likewise, if you have not read up on the latest features offered at match.com you can read that review here.
Source: Anita Hamilton, Time Magazine , (Original story from WSJ here.)


Comments
comments