In the near future will Facebook determine which laundry detergents you get to choose from?
Newer typically small niche sites, an important element of the online dating industry are finding their promotional efforts stymied by an advertising giant and few people seem to have thus far called this at is it; completely unfair and totally unAmerican.
Exactly what is happening…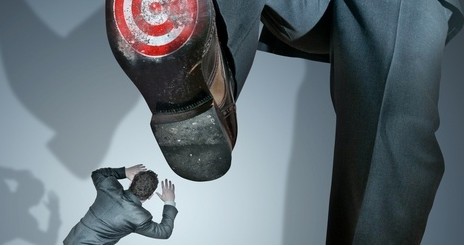 The Backward Policy
Last January, Facebook announced that they would stop running ads from non-approved dating apps and dating sites. Initially this was intended to be temporary, but has since been extended indefinitely.
For small start-ups like ThaiXOXO.com, this presents a huge challenge and an uneven playing field to be able to compete with other businesses. When the largest  social network in the world, one that is nearly completely dominant, decides to limit access to equal access to their advertising on their entire platform; everyone suffers because consumer choice is limited. This is, in our view, not just an anti-competitive measure but completely against American values and what America was built on, that being innovation and fair competition.
There are many hurdles to enter into any competitive industry as a newcomer and that's just how business works. But in this case Facebook is putting up total and complete barriers, allowing just the large, established companies to advertise while blocking any newcomers. That is just wrong and at DatingWebsiteReview we take the position that it is time for regulators to act.
The Facebook Position
When Facebook announced the new policy, they cited user complaints about the prevalence of dating ads in their news feeds. There were also a lot of sites and affiliates pushing the boundaries of Facebook's policies regarding tastefulness and appropriateness of ads. Certainly there were legitimate concerns that the company needed to address. However, the solution is to establish standards and enforce these standard. That is the cost of doing business when you are the worlds largest social network. It should be crystal clear to all that when a company like Facebook is as dominant as they are that they have the responsibility to not unreasonably hinder a small businesses's ability to fairly compete with larger businesses when it comes to buying advertising.
A number of other articles have been written about this Facebook advertising ban such as this one by Business Insider yet so far no action has been taken by Facebook to allow small businesses in the online dating industry access to advertising. As time passes these business are losing ground and market share. In other words, they are suffering damages.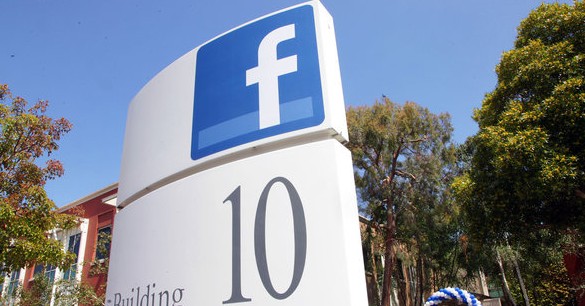 Small or new dating sites are merely allowed to maintain a Facebook page, but they cannot advertise, or promote in any way at the current time. Meanwhile their large competitors run ads constantly, and boost their posts and likes through paid promotion.
ThaiXOXO is an example of just that. This Thai dating site learned about the policy only after their request to boost a post (show it in more news feeds) was rejected by Facebook citing this ban on new dating site advertisers. The post was a picture of scenery in Thailand and this dating site business is in no way a hookup or adult service.
However, it's not just ThaiXOXO that is encountering this roadblock to growing their business. Here at DatingWebsiteReview we have been hearing from dozens of small niche dating site operators since this policy was introduced.
Moreover, we have since also even given up on boosting our own Online Dating News posts via Facebook because of this policy. Each time we try to post an online dating news story we are blocked from doing so by a message that says you cannot advertise a dating site service at this time. When we appeal to Facebook advertising support directly we are met with an apology only to then get an email that the ad is approved. Thereafter, though when we attempt to boost the same news story and we are once more blocked from doing so. We spent more than 20 hours trying to resolve the issue and each time experienced the same problems until it no longer made sense to even attempt to run Facebook ads.
The Zoosk / Facebook Connection
One has to ask what curious timing for this new policy considering the Facebook relationship to Zoosk.  Zoosk, which is now one of the most used online dating apps in the world, is preparing to go public and with that hundreds of millions of dollars are on the line for that business, a business that is not even profitable as of 2014. All it takes is one quick glance at the Zoosk dating app page on Facebook to see over 14,000,000 likes on the Facebook platform. Zoosk is of course a approved advertiser. Who wins when only the largest online dating sites are able to advertise on the worlds largest social network? You guessed it; Zoosk wins.
Here is a video of Zoosk CEO, Alex Mehr leading a guided tour of Zoosk headquarters and talking up the company, pre-I.P.O..
While we can appreciate the posh crib, cute stuffed animals, and endearing comments made by the Zoosk CEO during this PR appearance, as well obviously commend the company for employee diversity, considering the suffering of thousands of small online dating businesses, we have to ask if it isn't time someone states the obvious; Facebook's advertising policy is attributable to Facebook desire to pick favorites, namely Zoosk, while also saving money maintaining a fair advertising policy, all at the cost of small businesses.
Out of line with American Values  & Unfair in International Markets
Facebook owes it to their users to show quality, inoffensive content not just in the U.S. but around the world. Facebook can and should also consider their obligation to shareholders to ensure their advertising program is as profitable as possible without being unethical in doing so. As one of the largest online ad networks and as the worlds single largest social network, doesn't Facebook owes it to the public to have a fair advertising policy, one that doesn't simply allow the big fish in, while shutting out new or small businesses?
If not, which industry is next?
Jason Lee
Editor,  Dating Website Review
Join me in the Online Dating Industry Google Plus Group page to weigh in on this post and share your thoughts.
Comments
comments