How to write an online dating profile…and why Martha Stewart can learn something from Ellen Degeneres!
Earlier we wrote about Martha Stewarts' Match.com profile and wanted to follow-up that online dating advice with mention of another celebrity on Match.com. For those of you that don't have time to stay abreast of daytime TV and/or read the latest celebrity gossip columns; you may not have the news. Ellen Degeneres has signed up mom for Match.com. She's even come up with a catchy nickname; Nacho Mama!
Here is the clip from YouTube:
Now we can't say for sure as far as whether or not this is some sort great product placement on behalf of match.com but if it is, I think it's brilliant. Martha Stewart and Ellen Degeneres are powerhouse personalities and at least we think that any association match.com can have two these ladies is a good one. So without delay let me get to my point.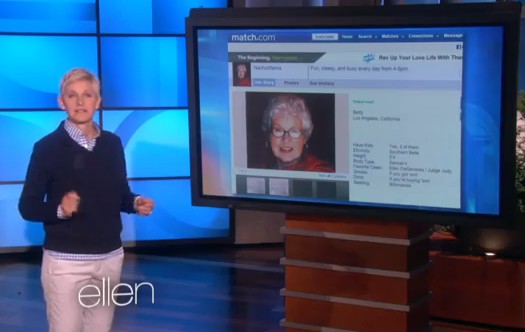 As we shared on the article about Martha Stewarts' Match.com profile, expressing your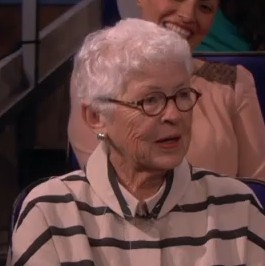 personality and spending more time on the details is important when it comes to writing an online profile on a dating site. Ellen has got the right idea.
1. She's incorporated humor. (Okay perhaps it's a bit much but she's got the right idea)
2. She's given the profile personality with a fun nickname!
3. She's expressed herself in a less serious way that brings down people guards…as a matter of fact it's probably also peaked people's interests.
If you follow those 3 simple rules you are bound to get more response from your online dating profiles!
For the latest Match.com Spring Special Offers visit check out these Match Promo Codes or use the Match.com free trial offer below. (Also here is the Match.com 20% off coupon – -use this link) 20% Off Discount

Also check out our recent post on the best dating sites for single moms!
Comments
comments